Mick McCarthy believes that Giovanni Trapattoni will get the right results to take Ireland forwards in international football, with the Ipswich manager admitting that at some point he would like to return to international management.
McCarthy, who spent seven years managing Ireland between 1996-2002, has watched the national side see a group of young stars come through who can offer a great deal of promise, as they look to qualify for the 2014 World Cup.
Ireland are currently third in their qualifying group, one point behind Sweden and four behind Germany, and McCarthy believes that they in the best position possible to qualify with Trapattoni in charge.
"They have done what they had to do," he told Yahoo Sport. "They have won the two games that they should have won against Kazakhstan and the Faroe Islands.
"They lost to Germany, it wasn't a good performance but losing to Germany is no great sin as I think they were probably expected to anyway. It was just the fact it ended up being by so many that everyone felt disappointed."
He continued: "In Giovanni Trapattoni they have got a guy who gets results.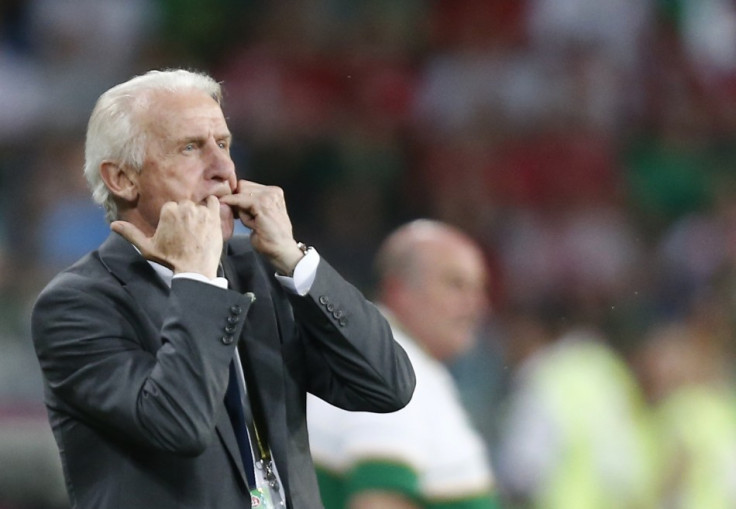 "He got them to the Euros where they lost to all the teams in their group and it wasn't a great tournament, but they had the two finalists in their group and Croatia who are a good team. The results he is expected to get, and should get, he gets."
McCarthy admitted himself that he would consider a return to international management if the opportunity came about, with the Englishman also hinting that he'd be open to a return to Ireland in the future.
"I love the club management, the day-to-day involvement with players and everything that goes with it but yes I do see myself going back if I get the opportunity," he explained. "That is not necessarily to the Republic of Ireland other international jobs would appeal to me.
"I think it is a great challenge, great working at that level and I really enjoyed it when I did, but for now I love being at Ipswich."
For more insight from Mick McCarthy and other leading managers plus exclusive Premier League highlights go to www.yahoo.co.uk/sport