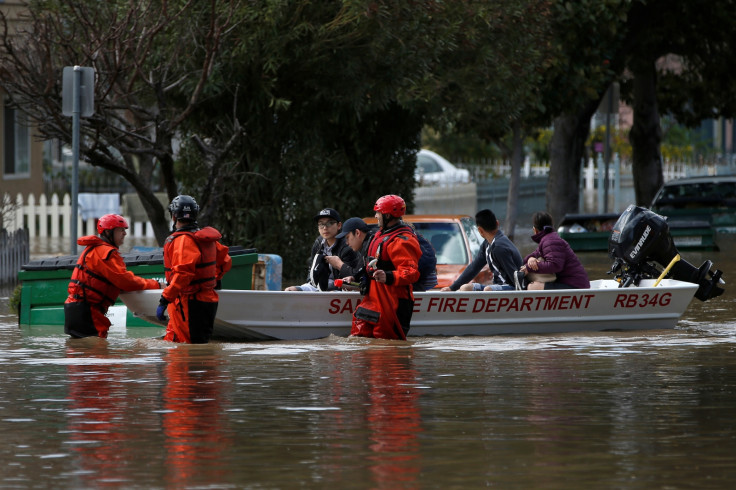 City officials in San Jose, California have lifted evacuation orders and allowed some of the 14,000 residents who had to flee historic flooding, to return home. The orders were lifted along a seven-mile stretch of Coyote Creek between Highway 237 and I-280 as the water continued to recede.
According to CBS San Francisco, officials said at 4pm PST (12am GMT ) that flood waters were draining naturally from some neighbourhoods. A map released by city officials noted that an area concentrated on the southern end of the region remained under mandatory evacuation.
The map noted that residents from north of I-280 and south of 237 are still under the mandatory evacuation. Residents in Rock Springs and Oakland Road are also still not cleared to return home.
City officials said some areas would need to be pumped because they were not draining naturally. CBS San Francisco reported that the city was continuing to develop a plan for debris removal.
Two evacuation centres, the Mayfair and Shirakawa, would close, while two other, James Lick High and Evergreen High, remained open.
Residents returning to their flood-damaged home complained they were not given warnings for the flooding. "We didn't get any warnings. They kind of just let the water out," Jonathan Rascon Mata told CBS. The first floor of Mata's Rock Springs Avenue apartment was covered by a film of mud and his furniture, electronics and kitchen appliances were ruined.
The neighbourhood is now host to flooded cars and apartment buildings that have been deemed unsafe by city officials.
Mayor Sam Liccardo vowed to launch an investigation into the city's failure to properly warn residents. "If the first time a resident is aware that they need to get our of a home is when they see a firefighter in a boat, then clearly there has been a failure," he said at a news conference, according to NBC Bay Area.
The mayor said the city needs to improve communication with residents in the future and also announced an online fund to help flood victims. "We do not need stuff. We do not need blankets and materials. What we need is money to help families recover," Liccardo said.
He noted that the Silicon Valley Auto Dealers Association, PG&E, the Knight Foundation and the Silicon Valley Organisation have donated. Lyft will also offer free rides to those affected, NBC Bay Area reported.