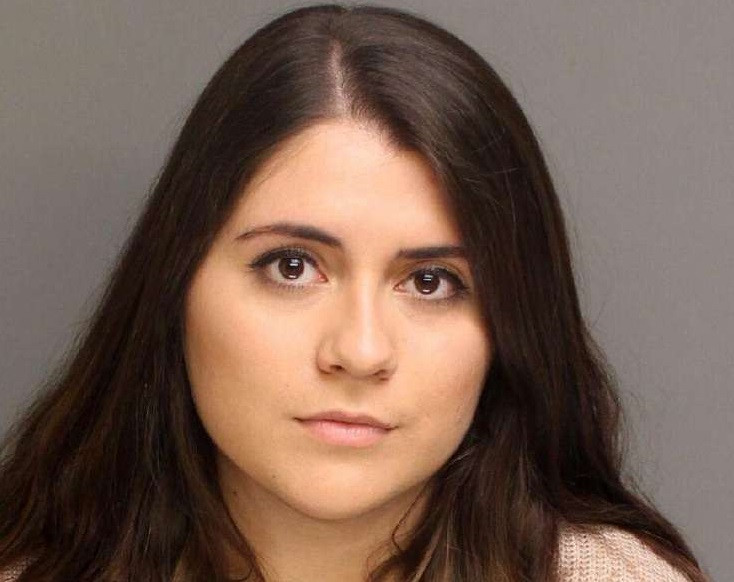 A teenager has been charged with lying about being raped by two college football players which led to them having their scholarships revoked and suspended from their teams.
Nikki Yovino, 18, of South Setauket, New York, has been charged with falsely reporting an incident and tampering with or fabricating physical evidence.
The unidentified men were accused of rape after an incident at a Sacred Heart University football party on 14 October last year, near Fairfield, Connecticut.
Police had interviewed Yovino the next day at the nearby St. Vincent's Medical Centre for a sexual assault complaint, the Connecticut Post reports.
The men reportedly admitted having consensual sex with Yovino and have been cleared by police.
In an arrest warrant affidavit Yovino admitted that she made up the rape allegations after being quizzed about inconsistencies in her original statement.
The court documents stated she had made up the story hoping to gain sympathy from a prospective boyfriend. Investigators said Yovino claimed the two men pulled her into a bathroom in the basement of the house where they held her down and took turns to sexually assault her.
Police later questioned Yovino, who has not been confirmed as a student of the university and who said it appeared she went into a bathroom willingly with the two men. The arrest affidavit also states that one student overheard Yovino telling the men she wanted to have sex with them.
The affadavit read: "She admitted that she made up the allegation of sexual assault against (the football players) because it was the first thing that came to mind and she didn't want to lose (another male student) as a friend and potential boyfriend.
"She stated that she believed when (the other male student) heard the allegation it would make him angry and sympathetic to her."
Speaking to WABC-TV Captain Brian Fitzgerald said another student came forward with evidence of apparently explicit text messages between Yovino and the two male students. But Yovino's attorney Mark Sherman told The Post he expects her to plead not guilty at her arraignment on 3 March this year.
.