Retirement beckons for Michael Carrick after Manchester United departure
The 35-year-old rules out short spell at boyhood club Newcastle United.
Michael Carrick has delivered the biggest hint yet he is ready to call time on his career should he leave Manchester United after ruling out a move to the team he supported as a youngster, Newcastle United. The 35-year-old is out of contract in the summer and is yet to pen an extension at Old Trafford.
Widespread reports suggested the former West Ham United and Tottenham Hotspur midfielder will agree a one-year deal to stay at the Theatre of Dreams, but without an agreement in place there remains uncertainty over his future. Though age has prevented Jose Mourinho from selecting himon a regular basis, Carrick has still made 27 appearances in all competitions this term.
Carrick was born in the town of Wallsend, less than five miles from St James' Park. But hope the Magpies had of luring the England international to the club at the end of the season or beyond are all but over after Carrick insisted he will hang up his boots after finally leaving United.
"No, I think that's passed now," Carrick told MOTD magazine on the possibility of joining Newcastle. "When I was a kid I was supporting Newcastle, I dreamt one day I would do but I count myself very fortunate to have played for Manchester United for so long. It's just one of those things where you can't have everything. If and when I finish here [Manchester United], that will probably be it I think."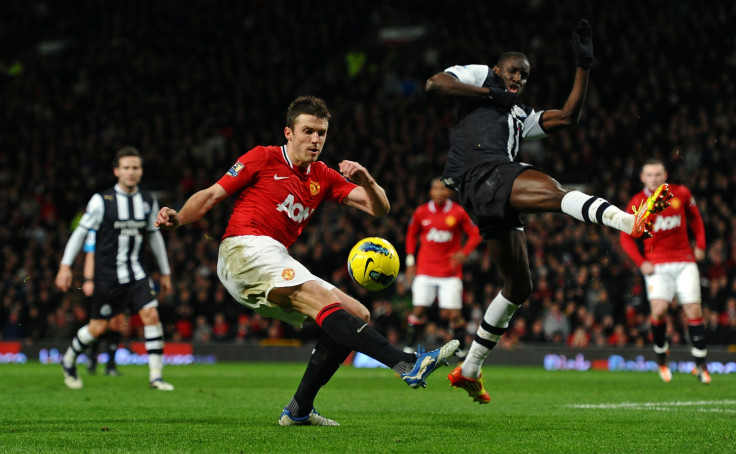 Despite Carrick's intentions, Newcastle will likely be able to offer Premier League football next season with the club closing in on promotion from the Championship. Rafael Benitez's side are 10 points clear of third-place Huddersfield Town and are three wins away from securing an immediate return to the top flight.
Should he not agree a contract extension and take his leave from United this summer, Carrick will depart having won an extensive array of silverware. Five Premier League titles, one FA Cup, two League Cups, six Community Shields, the Champions League and the Fifa Club World Cup have come during 11 years at the club; a haul that will see him rewarded with a testimonial on 4 June.
Mourinho has spoken on more than one occasion about the importance of Carrick to United, particularly in his role playing alongside Paul Pogba and Ander Herrera in a three-man midfield. And the Portuguese boss delivered an insight into his significance earlier in the campaign when he bemoaned his inability to play in every game.
"One thing is to have a 25-year-old and another is to have a 35-year-old," the ex-Chelsea and Real Madrid boss said in October. "That is the logic of things. The only thing I can say is he is phenomenal, no doubt about it. Do I have to manage him? I have to. I cannot expect from Michael what I expect from [Marcus] Rashford or Herrera in terms of playing three to five consecutive matches, but he is phenomenal.
"When you say he played in the last two wins, for sure it shows that he gives us important things on the pitch. He gives stability in our game and mental freedom to the other guys around him to be more offensive. He is not just a player, but one who has a big understanding of the game. It's a pity he is not 25. It's a pity you can't stop the clock. In five years Messi will be 34 and we will all be crying that he is 34. Michael is a very good player and one who will be very difficult to replace."
© Copyright IBTimes 2023. All rights reserved.