Retromobile 2016 auction: Legendary 1957 Ferrari set to become world's most expensive car
One of the most iconic cars in the history of motor racing is expected to become the most expensive car in the world when it goes on sale in Paris on 5 February. The 1957 Ferrari 335 S Sport Scaglietti, once driven to victory by British Formula 1 champion Stirling Moss at the Cuban Grand Prix in 1958, is expected to fetch €28m to €30m (£21.3m-22.8m).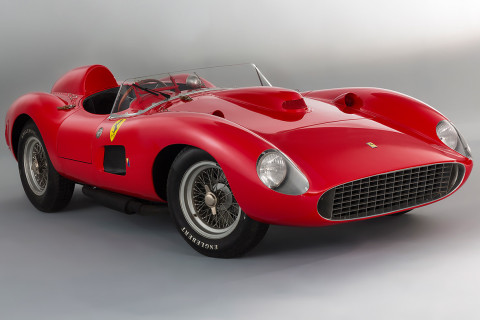 The car left the workshops at the start of 1957 with a 3.8-litre V12 Tipo 140 engine (315 S) that produced around 360 bhp. In March of that year, it finished sixth in the Sebring 12 Hours, driven by Peter Collins and Maurice Trintignant. In May, it finished second in the Mille Miglia, driven by Wolfgang von Trips. On being returned to the factory, its engine size was increased to 4.1 litres, therefore becoming a 335S. With close to 400 bhp, the car could reach 300km/h.
Mike Hawthorn (who would become Formula 1 champion in 1958) and Luigi Musso set the first lap record in the history of the Le Mans 24 Hours of over 200km/h (203.015km/h average speed) but unfortunately the car retired with mechanical problems. It then finished fourth in the Swedish Grand Prix and second in the Venezuela Grand Prix, helping Ferrari to win the World Constructors' Title in 1957. On 24 February 1958, with Masten Gregory and Stirling Moss at the wheel, the car won the Cuban Grand Prix, before being sold in 1960 to Robert N Dusek, an American architect.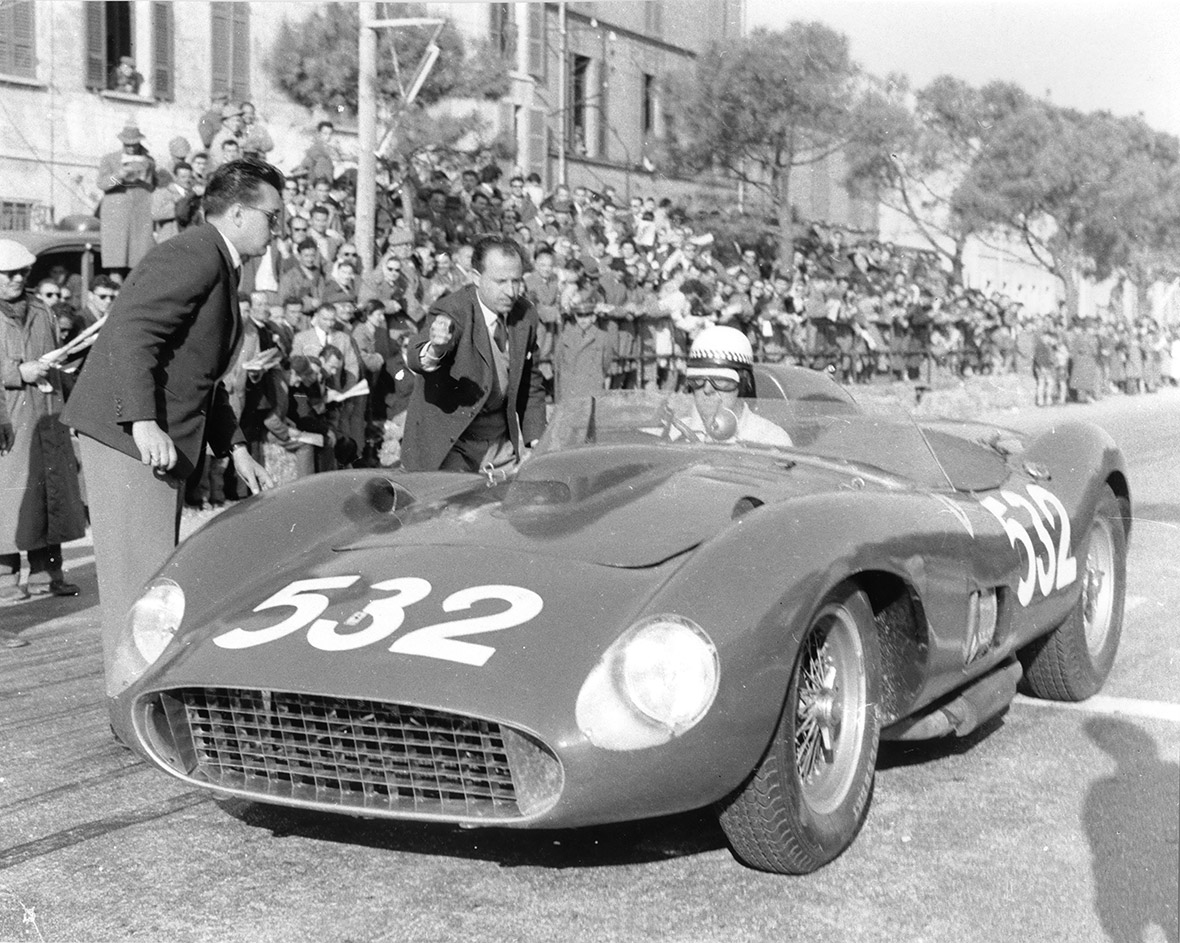 In 1970, the car was sold to renowned collector Pierre Bardinon, who assembled some 50 Ferraris including the most successful and most famous models in the history of the marque. Kept as part of his private collection for more than 40 years, the car has been used and maintained regularly and is in excellent condition.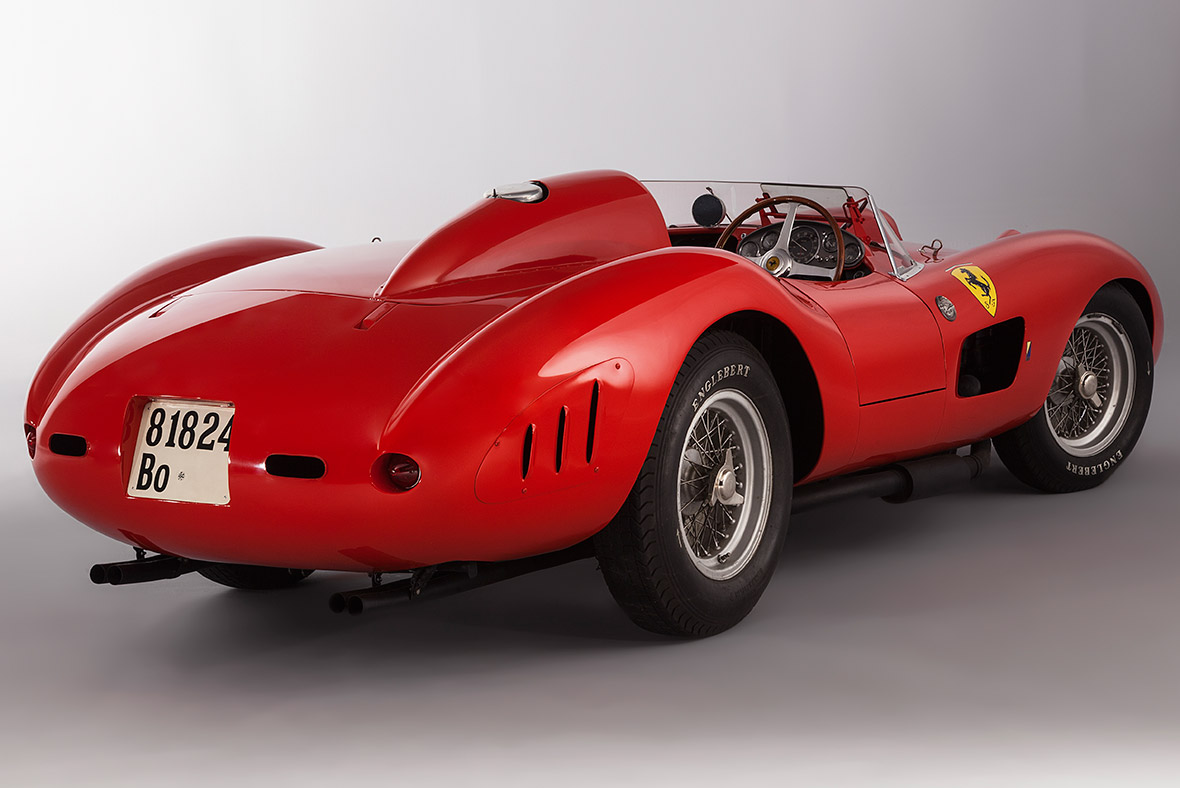 While the Ferrari is the undoubted star of the show, hundreds of other classic cars are up for sale at the 2016 Retromobile auction, including what many consider to be the most beautiful of all GT cars. A 1963 Ferrari 250 GT SWB Berlinetta, the last example of the legendary model to be produced, is estimated to fetch up to €12m. The car has exceptional provenance, having been in the hands of the Swiss collector Antoine Midy since 1989. Kept by his family since his death, this masterpiece with matching numbers and colours, has not been seen on the market for some 30 years.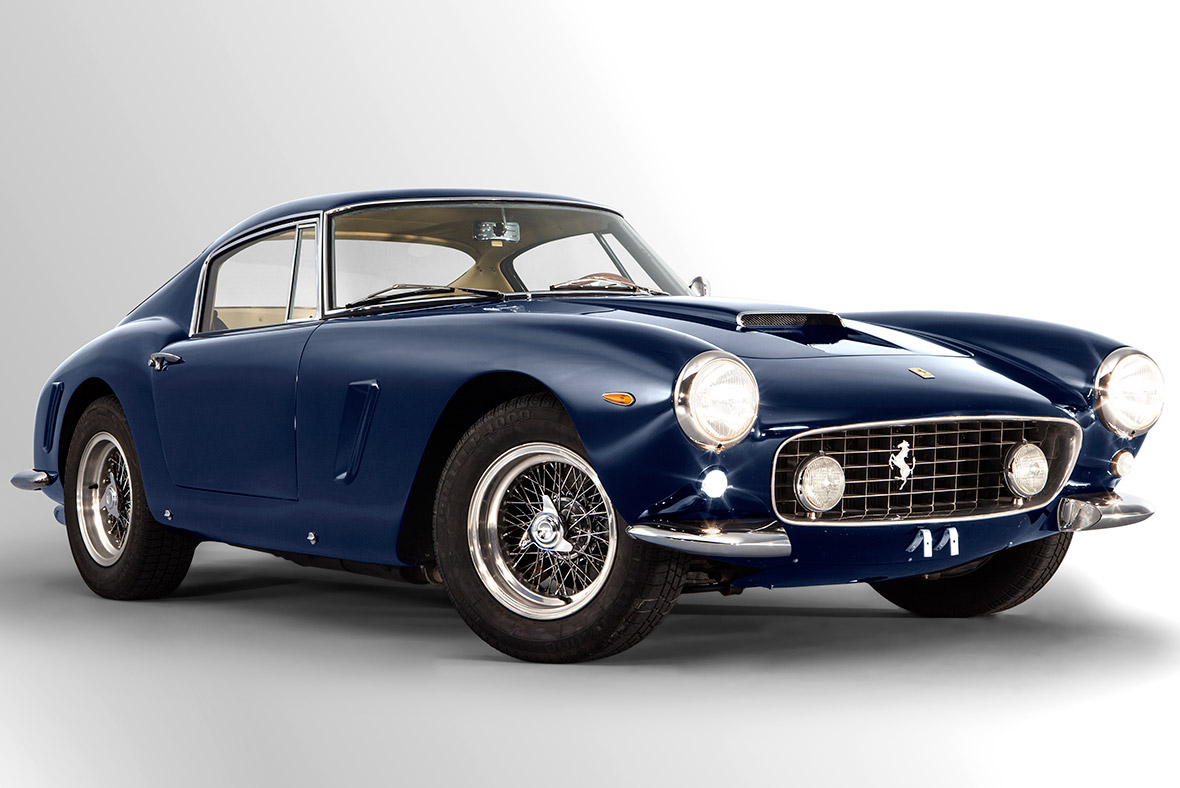 The Retromobile auction by Artcurial Motorcars will be held in Paris from 3 to 5 February.