Revolutionary graphene light bulb developed in Manchester to be manufactured in East Asia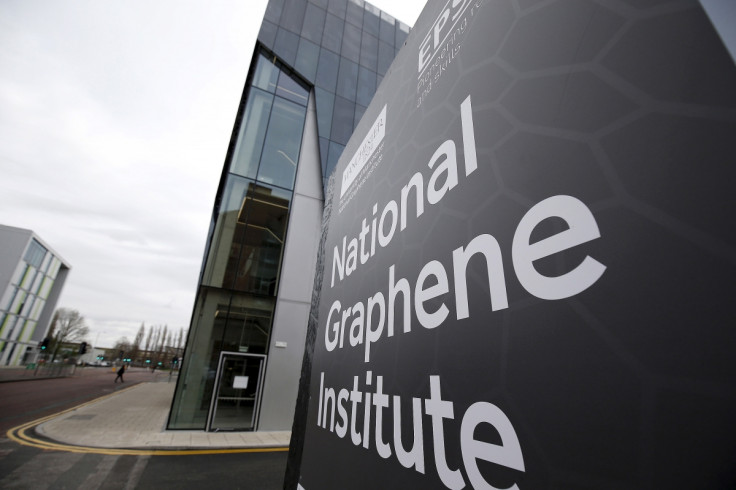 A light bulb made with the revolutionary material graphene is set to be manufactured in East Asia, after the patent holder decided manufacturing in Manchester would not be financially viable. Graphene was discovered in 2004 by scientists at Manchester University who received Nobel prizes.
The light bulb was created with the help of the National Graphene Institute (NGI) at the university, and the new technology was set to be a boost to British manufacturing. The Sunday Times revealed that the patent for the invention is controlled by a Taiwanese businessman, Chung-Ping Lai, whose company invented the technology with the university. The university hold 3% of shares in the company and 17.5% in its parent company.
Lai said that he had considered manufacturing the light bulbs in Manchester but that it was not financially viable and instead was in talks with plants in China and Taiwan.
The parliamentary science and technology committee is launching an enquiry into whether the confidentiality of research conducted at the NGI was sufficiently safeguarded after academics expressed concern earlier in March.
The NGI cost £61m ($88.27m) to create, £38m of that was provided by the UK government and £23m by EU's European Regional Development Fund. Labour MP for Manchester constituency, Blackley and Broughton, Graham Stringer, told the paper that he was worried the benefits of the graphene discovery would not "accrue to Manchester".
The university said that the light bulb was not a university product but was developed out of a research partnership.
© Copyright IBTimes 2023. All rights reserved.