East London Liquor Company: A mini-revolution in small-batch gin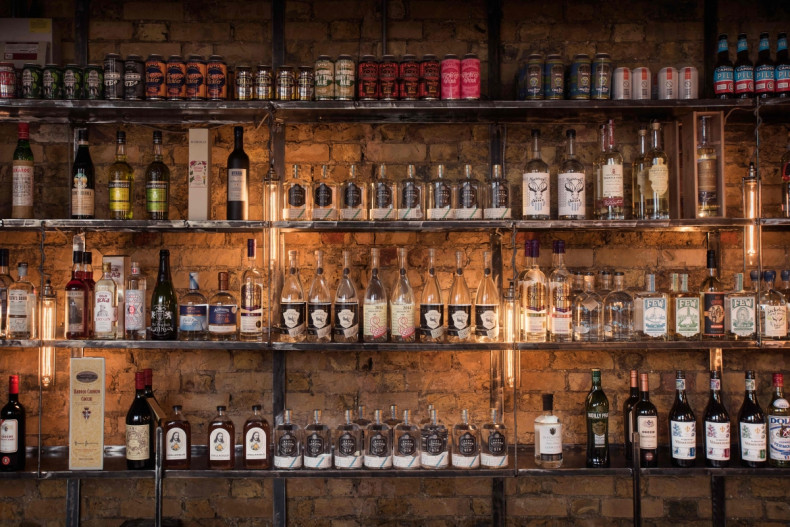 East London Liquor Company have been happy to relax after Christmas after distilling five days a week, 7 hours a day - that was as much as they could manage. They were producing 500-600 bottles daily and it was all going straight out the door, ready for local drinkers and as Christmas presents.
Behind the bar in Bow is a big window that looks into the distilling room - two large copper stills fit perfectly under the warehouse roof as they were custom-built to do just that. The window from the bar is the first sign of what founder Alex Wolpert says is a mark of the company's transparency. This philosophy is both a good thing for the business - there is "currency in being upfront about what you do", Alex tells IBTimes UK - as well as something you can tell comes from a strongly-held belief and conviction.
The bar has an industrial feel with the copper stills in the background and do not feel out of place. The counter is dark wood and everything else looks like it might have been made out of recycled girders.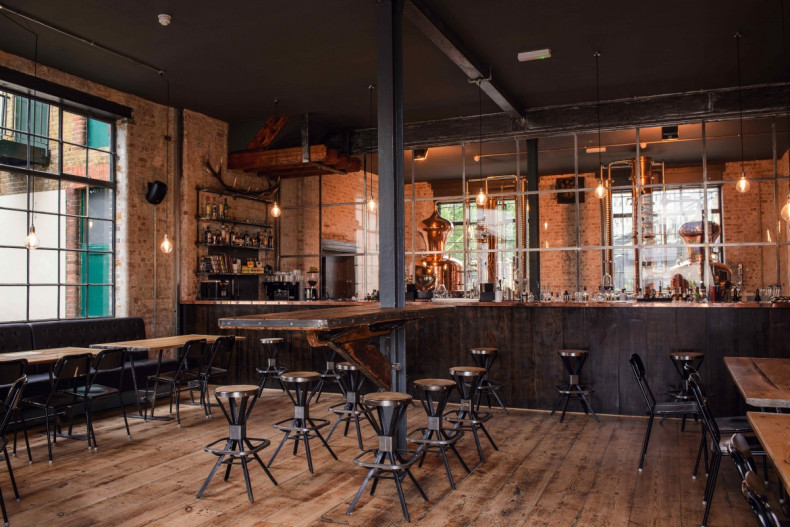 In the back, the team discuss the process - where the raw spirit comes from (Langley); what the ABV of their distillate is (96%); where their juniper berries come from (Macedonia - UK berries are not as good), before leading into the bottling room. It is industrial - unlike the bar, which is much prettier - it does not feel like somewhere you would usually show the Press, it breaks the wood-varnished spell but makes you start to take notice of Wolpert's talk of transparency.
In fact, they seem to enjoy scratching out the superfluous details you might be used to hearing. The water they use? It is just normal London water. You do not need spring water, they say, you just have to filter it the same wherever it comes from.
"Over premiumisation"
Wolpert disagrees their brand of drinks is a premium product - there's an "over premiumisation" in spirits, gin especially, he says. For a small-batch gin, made in east London, the £20 price tag on their London Dry Gin and Small-Batch Vodka is more than reasonable - but they are not looking to be a gin that sits at the back of the bar waiting to be requested, they are marketing themselves as a rail bottle, ready for bartenders to grab as a staple.
"There's no reason why gin should be expensive", Wolpert says and declares proudly that all of their 12 employees (soon to be 15) make at least the London living wage. "We're not cutting corners, we're just not greedy" he says. The spirits do not seem cheap, coming in interesting flavours that do not feel mass-produced. They have a kick when others might have gone for a safer smoothness.
Many critics told Wolpert his ideas were unrealistic when he set up the company - they got the keys to the building in January 2014 and were producing gin and vodka by July, it was a risk and it took real graft. They were not even sure they would get the right licences when they started and Wolpert had his flat re-mortgaged to set up the business, it was all or nothing.
"It is possible to make something in zone 2; it is possible to hire people; it is possible to pay your rent at the end of the month."
"It is possible to make something in zone 2; it is possible to hire people; it is possible to pay your rent at the end of the month," Wolpert says, resonating the commercial ethic running through the business.
Alongside the London Dry Gin and Small Batch Vodka, there are two premium gins (though still only £28 & £29) - Batch 1 Premium Gin is infused with coriander seeds, cassia bark, angelica root, pink grapefruit peel and cubeb berries. It comes in at 45%. Batch 2 is stronger at 47%, and has a minty element to the taste. It is infused with coriander seeds, angelica root, thyme, winter savoury, fennel seeds, orris root, lavender, lemon peel, sage and bay leaf.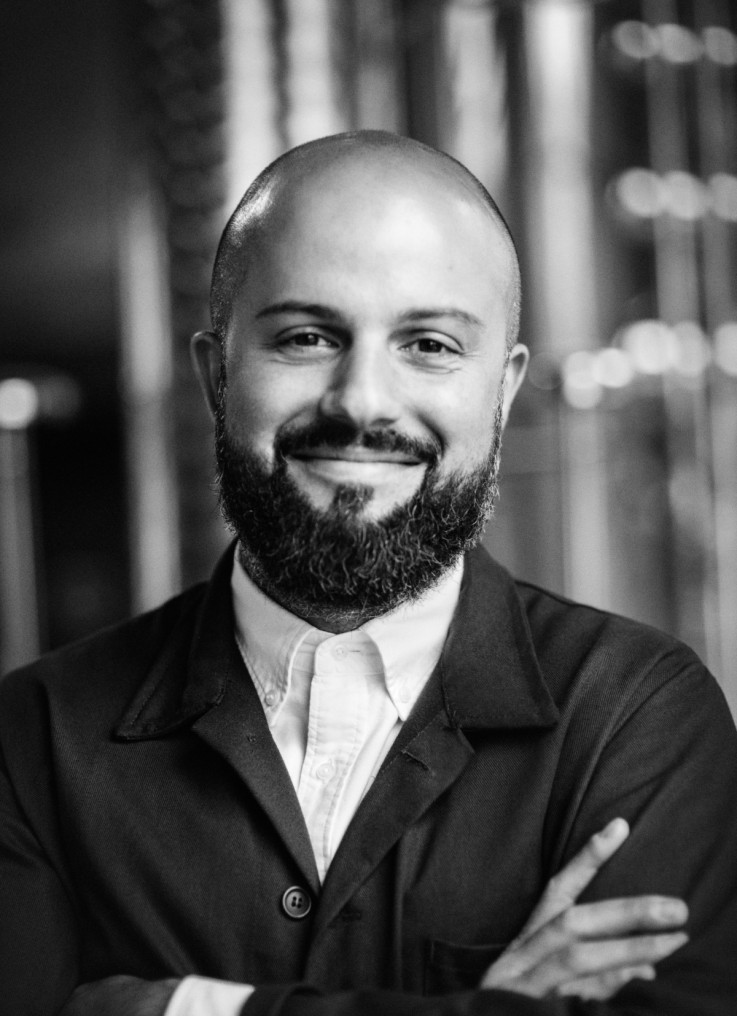 Founder of East London Liquor Company, Alex Wolpert
ELLC
They are planning some whiskys and have previously released a barrel-aged gin. As well as the vodka, the firm bottles and brands a Demerara rum made with molasses from sugar grown on the banks of the Demerara river in Guyana. It is also still distilled in a wooden column, the last in use in the world.
Local drinks
Another thing that is important to the ELLC is their locality. Wolpert talks enthusiastically about the history of distilling in the area. They are also supplying local bars and businesses, converting them to their way of doing things. Ivan Ruiz, Group Bar Manager at The Wright Brothers - oyster bars with four locations around London - said he gave ELLC a visit after numerous recommendations from other practitioners in the industry: "We really like the idea of good local produced [spirits], the care and craftsmanship is unique, and ELLC really embody that ethos, producing three rather excellent gins."
Ruiz says that Batch 2 is his favourite and recommends it in a negroni, he quips: "Its herbaceous and punchy flavour really stands up to the Campari and Vermouth". Reasonably-priced small-batch gin that tastes great is a mini-revolution in London spirits. Wolpert says they want to make it "permissive to have a good time without it costing a lot of money".