Richard III DNA: Genetic Code Sequence to Reveal Facial Features of Plantagenet King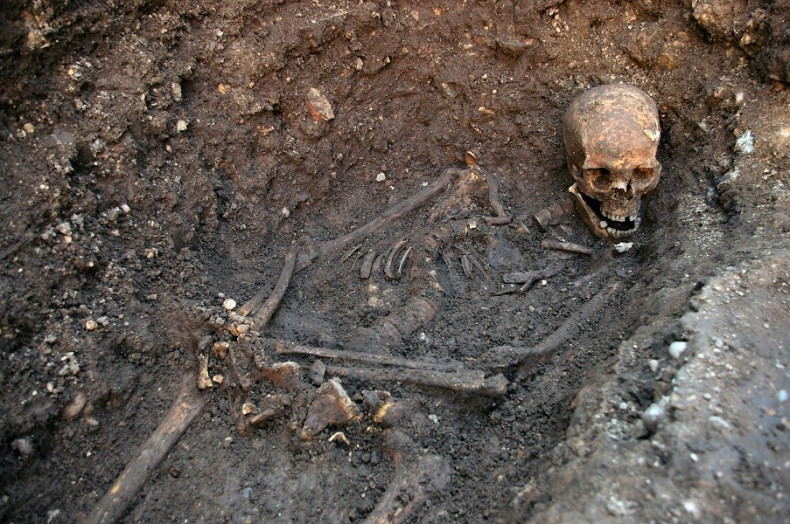 Richard III will be the first historical figure to have his DNA mapped to reveal his hair and eye colour.
The last Plantagenet king will have his genetic code sequenced, which will tell scientists if he had been at risk of developing Alzheimer's disease or arthritis.
Experts are hoping the results will reveal his ancestry and links to people alive today, as well as seeing if the king's dark-haired portraits were accurate.
Dr Turi King, of the University of Leicester, is leading the project. She said: "It is an extremely rare occurrence that archaeologists are involved in the excavation of a known individual, let alone a king of England."
King added: "At the same time we are in the midst of a new age of genetic research, with the ability to sequence entire genomes from ancient individuals and with them, those of pathogens that may have cause infectious disease."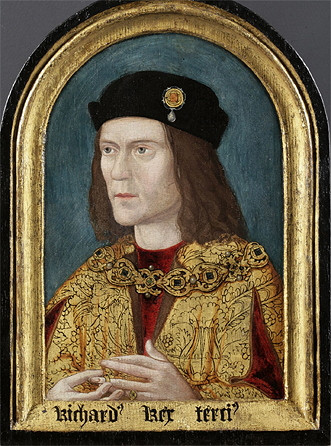 Further DNA analysis will reveal Richard's hair and eye colour
Wikimedia Commons
The remains of Richard III were discovered beneath a car park in Leicester in August 2012. In February 2013, the skeleton was confirmed to belong to the former king of England.
The investigation and research has already revealed that he suffered from a twisted spine and was infected with roundworm.
It is known that Richard died at the Battle of Bosworth in 1485. According to historians, his body was taken by Henry Tudor who emerged victorious. In Shakespeare's play, thought to be written in 1592, Richard is depicted as a villain with a hunchback, who was "rudely stamp'd", "deformed, unfinish'd", and cannot "strut before a wanton ambling nymph".
For the DNA mapping, scientists will sequence the genome of one of Richard's known living relatives, Michael Ibsen. The first DNA analysis revealed the genealogical evidence that both Richard III and Ibsen shared the same lineage.
By sequencing the genome, more can be found out about the king from Ibsen, a cabinet maker who is related to Richard's sister Anne.
In 1991, a well-preserved natural mummy of a man who lived around 3,300 BCE was discovered near the Similaun mountain, on the border between Austria and Italy. Known as Otzi the "iceman", analysis of his DNA revealed evidence of Lyme disease.