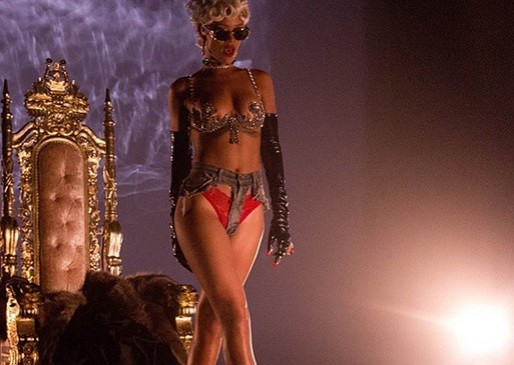 Rihanna's new music video for single Pour it Up was kicked off YouTube just 10 minutes after it was unveiled.
The three-minute visual clip, which shows the singer wearing a diamond-studded bra and denim thong while twerking aggressively on a gold throne, was banned for violating the site's terms of use.
There are also titillating shots of her opening and closing her legs rhythmically to the beat, gyrating on the floor and getting her body showered in dollar bills.
While some fans branded the ban as an overreaction, other welcomed the move.
"I'm distraught when I think about young girls watching it," one unimpressed critic said.
Another wrote: "The only difference between her and a prostitute: most prostitutes aren't famous."
Clearly unfazed by the backlash, Rihanna tweeted: "In ten ph*****ing minutes bro?" before posting it to rival firm Vevo.
The Diamonds singer co-directed the video which was produced by Mike WiLL Made It. The hit is from her 2012 album Unapologetic.