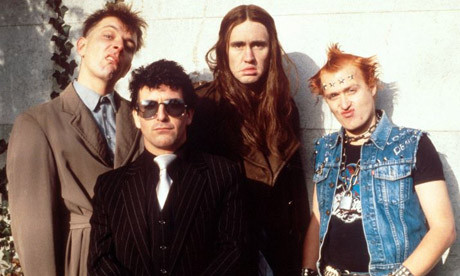 Celebrities have taken to social media to express their shock and grief following the death of British actor and comedian Rik Mayall.
A spokesperson for the 56-year-old star, best known for his roles in Bottom and The Young Ones, said Mayall passed away this morning. No other details have been made available.
He is survived by his wife and three children.
Blackadder producer John Lloyd said: "It's really a dreadful piece of news. I remember going to the very first night of the Comedy Store and thinking, 'Where does this come from?"
"It was the most extraordinary thing, him and Ade Edmondson doing The Dangerous Brothers, they were called, and you just felt you were in the presence of something, a whole revolutionary thing."