There are many things that can be taken as a given in modern-day sport, from Arsenal inevitably blowing their Premier League title challenge post-Christmas to that one odious cretin who will forever yell "Come on Tim" from high up in the stands at Wimbledon's centre court regardless of who is playing, andall despite the fact that Henman is now approaching a decade of retirement.
Another near-inevitably is that, health and fitness permitting, sensational American freestyle swimmer and one of the world's greatest female athletes, Katie Ledecky, will add to her astonishing list of achievements with at least two gold medals at next month's Olympic Games in Rio de Janeiro.
Quite simply, the Washington-born Bethesda native is a celebrated and versatile phenomenon of the pool. Having first announced her arrival at the US team trials four years ago, she headed to London 2012 and sensationally took gold ahead of reigning Olympic champion Rebecca Adlington in the women's 800m freestyle.
She also broke Janet Evans' national record that had stood for 23 years and came perilously close to setting a new world-best time. Not too shabby an achievement at the age of 15.
Since then, Ledecky has gone from strength to strength. She followed that aforementioned triumph with four more golds at the 2013 Fina World Championships in Barcelona and subsequently dominated the 2014 Pan Pacific Swimming Championships.
Five more world titles claimed in Kazan, Russia last year further reinforced her truly dominant status in events where the most strenuous competition mostly comes from herself.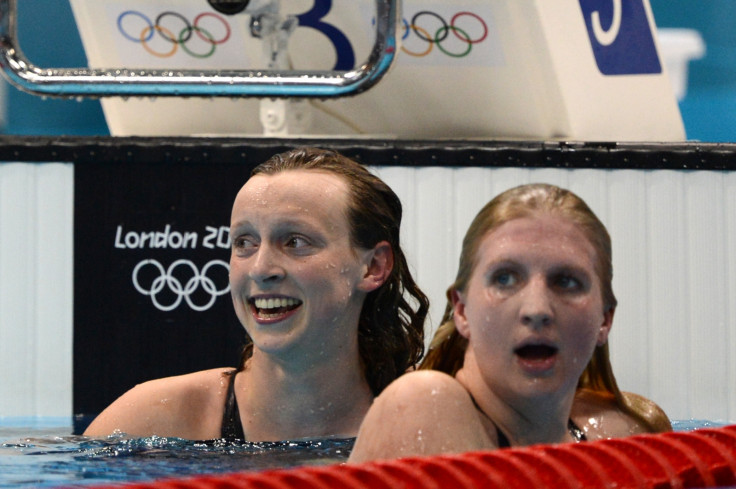 In all, the 19-year-old, who last year deferred her enrolment at the prestigious Stanford University until the autumn in order to continue her Olympic training in a familiar home environment at Nation's Capital Swim Club, has set a staggering 11 world records in a span of only three years.
Her latest effort came at January's Pro Swim Series event in Austin, Texas, where a scintillating time of 8:06.68 saw Ledecky better her own 800m freestyle mark for the third time.
"All I could think of was Janet's record in the 400 [metres] that stood forever," Michael Phelps' long-time coach, Bob Bowman, said after yet another extraordinary achievement. "There was a point people thought no woman would ever break it. And then Katie goes 4:03-4:03. When people ask me what is the most amazing swim I've ever seen, before that I probably would have said Michael's 400 individual medley at Beijing, but now what Katie did might be it."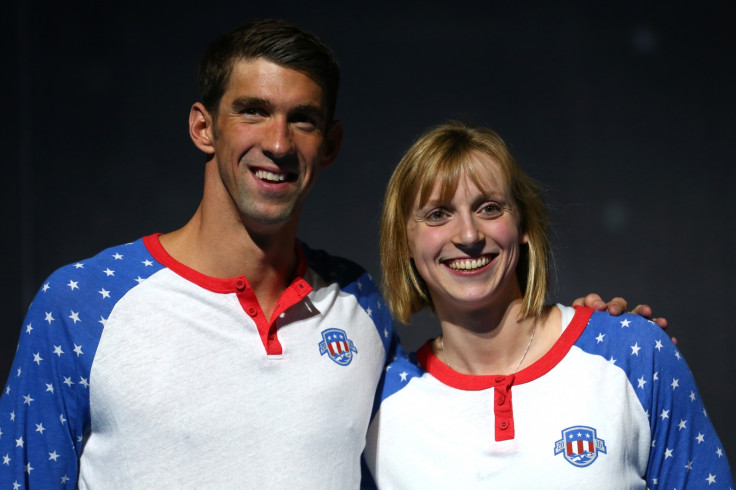 Beleaguered rivals hoping desperately that she might slow down or suffer any late hiccups ahead of Rio have been left bitterly disappointed. Ledecky clocked a 8:10.32 in the 800m freestyle at last month's US trials, rounding off a successful week in Omaha, Nebraska that also brought victory in the 200m and 400m free events.
She is an overwhelming favourite to repeat that hat-trick on the biggest stage as well as forming a crucial part of the 4x200m relay team. A failure to qualify for the 100m free/100m relay events will only serve to streamline her focus.
The recovery of history's most-decorated Olympian Phelps from a stint in rehab that followed his second arrest for driving under the influence and his enduring rivalries with compatriot Ryan Lochte and Chad Le Clos are likely to form the main swimming narrative in Rio.
However, Ledecky, still the youngest member of the US team four years after her London exploits, will almost certainly prove one of the stars of the whole Games and further cement her position in the pantheon of sporting greats.
The question is not will she win gold, but by how much and just how many more of her own records will fall in the process?