Rio 2016 Olympics rugby sevens competition: All you need to know ahead of the event
There are two rugby sevens events in the Brazil Games – here is a history of the event and its 2016 schedule.
The fast, furious and free-flowing sport of rugby sevens is making its Olympic debut at Rio 2016. The full, 15-player version of union first featured at the Games back in 1900 before appearing again in 1908 and 1920. It was also played at Paris 1924, before being dropped from the programme a year later. The US had won two consecutive gold medals before that exclusion, while France and Australasia both claimed one apiece.
81 out of 89 members of the International Olympic Committee's executive board voted to add sevens to the 2016 and 2020 Olympic schedule, alongside golf, back at the 121st IOC Session that took place in Copenhagen in 2009.
Without a medal to their name since first competing at the world's most prestigious athletics extravaganza in 1956, Fiji are the favourites to claim victory in the men's event. The powerful top-seeded Pacific Islanders, coached by Englishman Ben Ryan and grouped alongside hosts Brazil, are under pressure to fulfil their significant potential after winning back-to-back HSBC World Rugby Sevens series titles.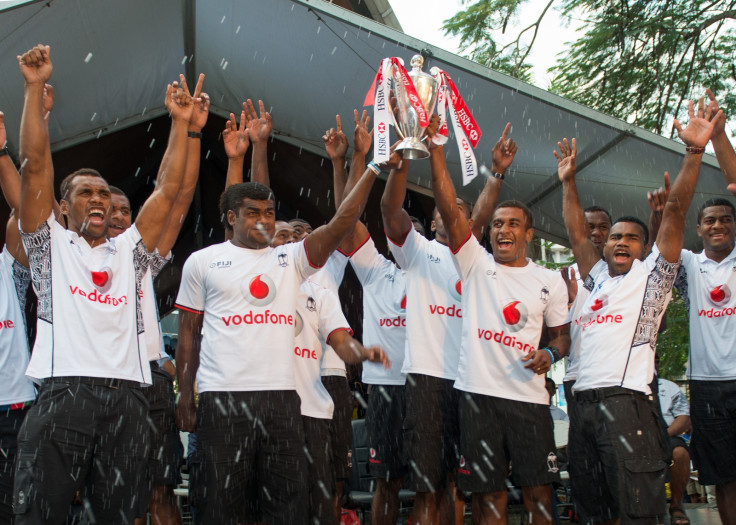 Format/rules
Rugby sevens carries most of the same rules as the full game and the usual scoring system (five points for a try, two for a conversion and three for penalties and drop goals) applies. As the name suggests, however, it is a truncated and much quicker, high-octane form of the code featuring three forwards and four backs. Still played on a full-size pitch, matches consist of two much shorter seven-minute halves with a two-minute break at half-time. Finals are generally played over 10-minute halves and teams are permitted to make a maximum of five substitutions.
Smaller scrums/lineouts are contested between the three forwards. Conversions, which must be taken within 40 seconds of a try being scored, are attempted with a drop kick rather than the customary placed effort from a tee. The regulations also differ slightly in that the team that have just conceded a try get the ball back from kick-off and players who receive yellow cards are sin-binned for two minutes rather than 10.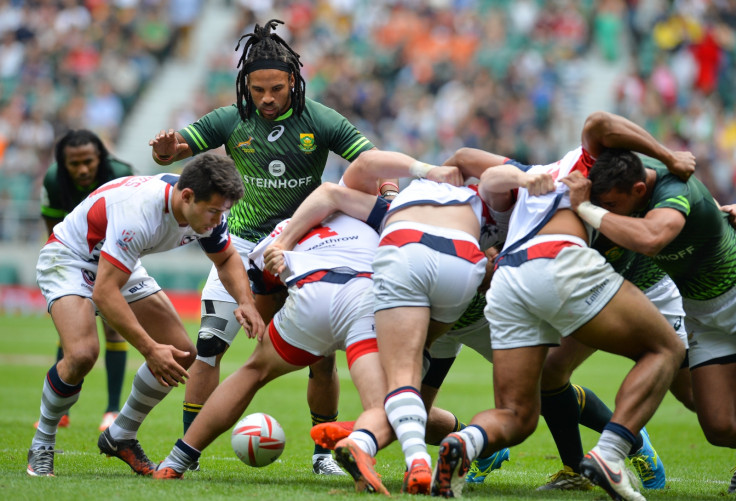 There are two sevens events in Rio, one for men and one for women. Both begin with 12 qualifying teams, including three top seeds, that are split into three pools of four. The top two automatically qualify for the quarter-finals in addition to two best third-placed teams. The groups are as follows:
Men's event
Pool A: Fiji, USA, Argentina, Brazil
Pool B: South Africa, Australia, France, Spain
Pool C: New Zealand, Great Britain, Kenya, Japan
Women's event
Pool A: Australia, USA, Fiji, Colombia
Pool B: New Zealand, France, Spain, Kenya
Pool C: Canada, Great Britain, Brazil, Japan
Key terms
Drop goal: When a player, usually the fly-half, attempts to add three points from open play by kicking the ball from hand through the uprights. It must touch the ground before leaving his/her boot.
Breakdown: A period of play that arises after a tackle when two teams typically compete for possession of the ball at a ruck.
Athlete to watch
Savenaca Rawaca: A typically physical and extremely fast centre/wing, the 24-year-old is a try-scoring menace who crossed the line 37 times during the most recent world series. Already an established force on the sevens circuit, he made his senior XV Test debut during a 14-3 defeat to the touring Georgians in June and is set to join reigning English and European champions Saracens after the Olympics.
Rawaca was described by Sarries director of rugby Mark McCall as "one the game's most exciting prospects" and is one of a number of threats in that formidable Fiji backline. Former Australian rugby league star and San Francisco 49ers running back Jarryd Hayne's hopes of featuring for the country in Rio have fallen short.
Venue
The Deodoro Stadium will host the rugby sevens competition at Rio 2016, along with other outdoor events such as equestrian and certain sections of the modern pentathlon. A 15,000-capacity temporary venue apparently constructed around a polo field, that will also host seven-a-side football at the Paralympic Games in September, rugby posts were due to be erected last week and pitch markings are scheduled to be painted on 3 August.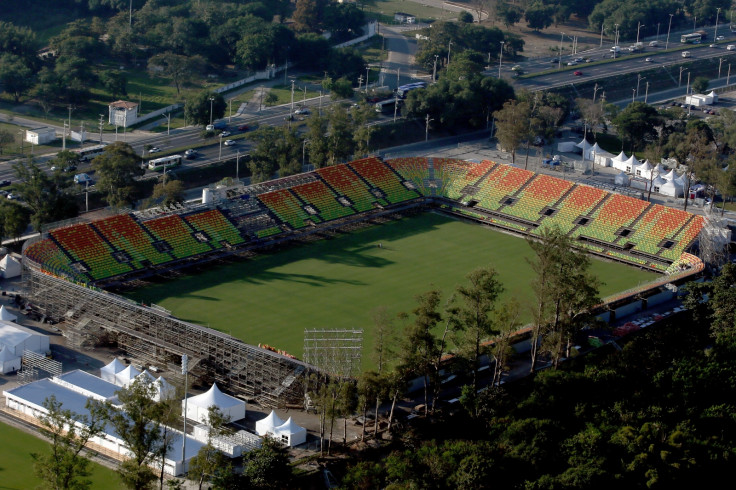 Schedule
6-7 August: Women's pool matches
7 August: Women's place semi-finals and quarter-final medal matches
8 August: Women's place play-offs, semi-finals, medal semi-finals and bronze/gold finals
9-10 August: Men's pool matches
10 August: Men's place semi-finals and quarter-final medal matches
11 August: Men's place play-offs, semi-finals, medal semi-finals and bronze/gold finals
© Copyright IBTimes 2023. All rights reserved.