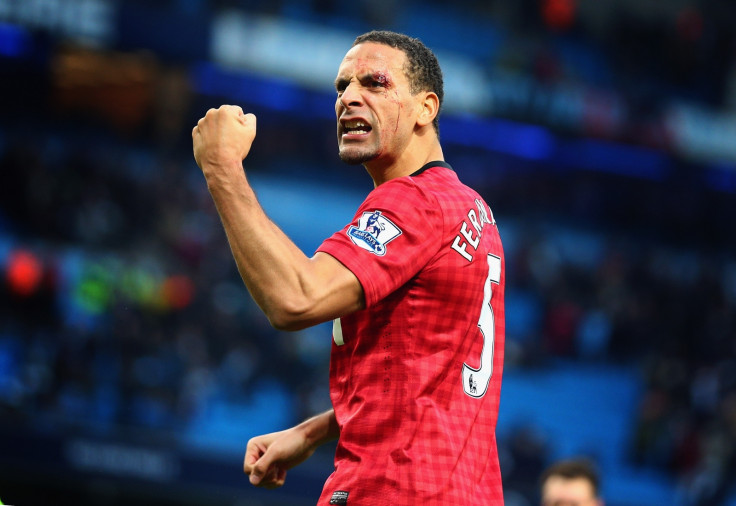 Rio Ferdinand has driven the boot into Louis van Gaal's transfer policy and insists that if Sir Alex Ferguson had spent the amount of money Manchester United have this season, they could have won much more than what they have already achieved under the Scotsman. The Red Devils have spent more than £250m ($386m) under Van Gaal but have not shown the same attacking prowess they did under Ferguson and the former England defender believes that their transfer business has also left much to be desired.
United have splurged a lot of money to ramp up their midfield, bringing in the likes of Morgan Schneiderlin and Bastian Schweinsteiger but have not added a new centre-half with Daley Blind being given the responsibility at the back. They have also spent heavily on Anthony Martial, an untested talent to provide cover for Wayne Rooney, who was unavailable against Liverpool after picking up an injury.
The 19-year-old vindicated the manager's decision to sign him this summer with a mazy run to score the third goal against Liverpool, bringing in comparisons with Theirry Henry, who was noted for his ability to ease pass defenders and score with the instep.
However, Ferdinand believes that Van Gaal's inability to properly strengthen across the pitch will leave them short for a title challenge for the third consecutive season. The former United man also had reservations about Blind, saying he would be found short against top class attackers, although he lauded him for his versatility.
"Vidic and I were saying: 'If they'd have spent £50m ($77m) when we were there, we'd have won how much more?' If, you'd got somebody at that time who was worth that," Ferdinand said, as quoted by the Guardian.
"When you think you've spent all that money ... where is the centre-half? Blind is a fantastic all-round footballer but he's not a centre-half. He's indecisive in certain areas, he's not comfortable, he's not used to being in certain positions and then the ball is behind and he can't recover – nor can the other defenders.
"When you do start spending a lot of money like Man United have, the pressure becomes a lot greater to put silverware on the table. I don't think Man United are going to win the league this year," he added.