Ferdinand Could Refuse England Recall
Manchester United defender Rio Ferdinand's fitness concerns could see him reject his recall to the England squad for the double World Cup qualifiers against San Marino and Montengro next week.
Ferdinand was handed his first call-up by Roy Hodgson on Thursday and is in line to make his first international appearance since June 2011.
Hodgson had previously maintained that Ferdinand's inability to play successive games over a period of days would hinder any return to the England squad, having missed out on selection for Euro 2012.
United boss Sir Alex Ferguson says that such is the meticulous preparation Ferdinand puts into playing for his club, the Scot is unsure whether the 34 year old will accept the call-up.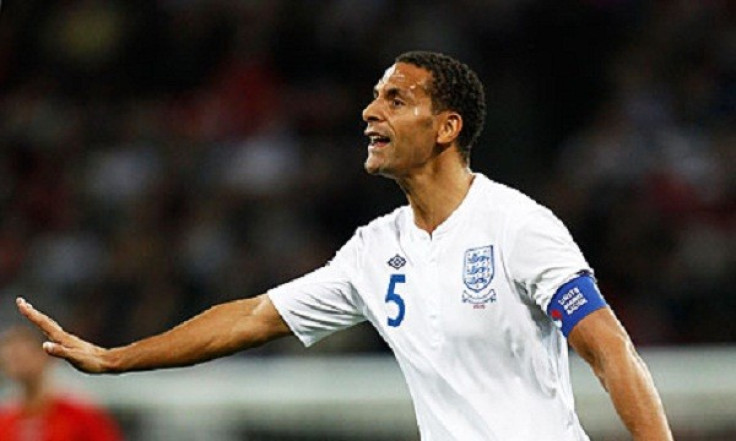 "I was as surprised as anyone when I heard that [Rio was being called up]," Ferguson said. "I need to speak to our doctor, we prepare Rio in certain ways and he has certain treatments he has to go through.
"The procedures have been the same all season, which has given him fantastic performance levels when he's playing for us. We have to consider that and Rio is considering that. And we'll see what the outcome of that is."
"[Rio] has to make sure he's going to be okay in terms of the number of games he plays," added Sir Alex. "We've been doing that for two years with him. And it's worked.
"The way we've detailed his training programmes and given him the treatments he needs for the various complaints he has in terms of his back and groin and things like that. So far it's worked very well. We have to look at all these things before Rio decides."
Hodgson has previously defended the omission of Ferdinand as 'footballing reasons' amid speculation his exclusion was linked to the racially aggravated assault charge against former captain John Terry, for which he was cleared, which involved his brother Anton.
Current full-back Ashley Cole gave evidence during the trial last summer, while his testimony during The Football Association inquiry which saw Terry eventually banned for four games, was found to have been altered.
But the foremost reason in Hodgson's mind for leaving out Ferdinand was concerns over his fitness, with the United defender having only recently fully recovered from respective back and Achilles injuries to play a tole in the club's season.
"You play something like a game every four days. Rio Ferdinand couldn't do that," Ferguson told MUTV in May 2012
© Copyright IBTimes 2023. All rights reserved.