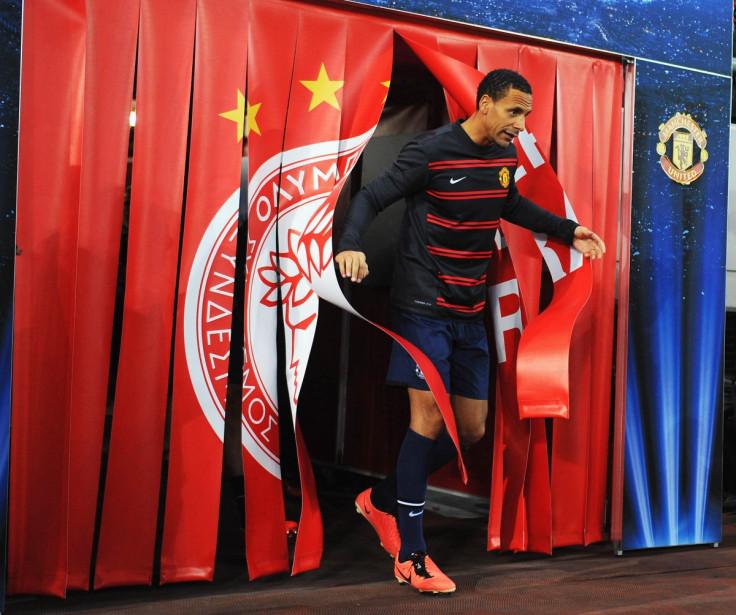 Former Manchester United star Rio Ferdinand thinks the failure of British teams in Europe can be traced to their inability to sign the best players. The 37-year-old pundit – who played in three Champions League finals, winning the coveted trophy in 2008 – considers the Premier League to be the most entertaining competition in the world, but thinks the elite players ply their trade elsewhere.
Manchester City became only the fourth English side to reach the quarter-finals of Europe's premier competition since 2012 last night (15 March), with a 3-1 victory on aggregate against Dynamo Kyiv. Ferdinand thinks the loss of star players like Cristiano Ronaldo, Gareth Bale and Luis Suarez has damaged the Premier League's ability to challenge for the European Cup.
"In those days we had teams that were conditioned to go into tournaments and go deep into tournaments," he told BT Sport. "[The] mentality was about just getting through the first period of the tournaments and taking each game as it comes.
"[In the Champions League] there's a consistency among these teams within the leagues they play in, they can go 20 games on a winning streak drawing a couple and maybe losing one. I think back then the best players in the world, there were some in this country. At the moment there aren't any," the ex-United star explained.
Despite this, Ferdinand admitted he relishes watching Manchester City star Sergio Aguero in action. "I love Sergio Aguero. The last three or four years of my career in the Premier League he was the hardest striker I played against," said Ferdinand, who left United in 2014.
"He's quick, he's got a low centre of gravity, he's strong, he'll go off both sides – left or right, doesn't mind – and he's a devastating finisher when's he's in front of goal and I think he could play in any team in to world and he'll do this, he'll score goals.
"The difference with him is he's got different types of goals, he scores all different types of goals. I love him. I can't speak highly enough of him."