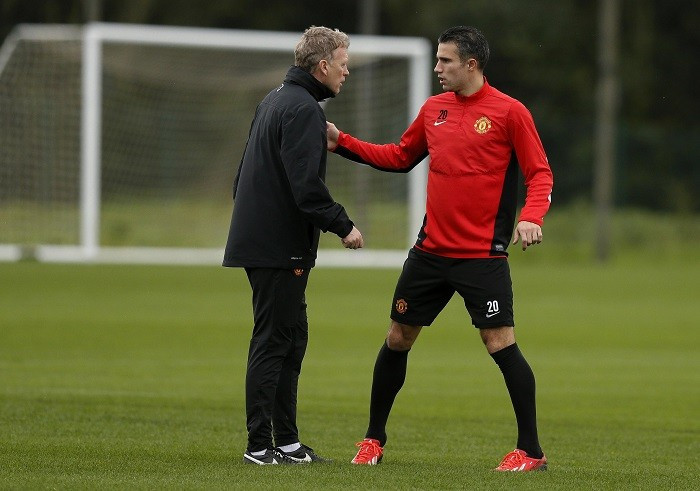 Manchester United legend Rio Ferdinand has lifted the lid on Robin van Persie's relationship with David Moyes and claims the striker was not loved by their former manager.
The Dutch international was signed by Sir Alex Ferguson in 2012 and in his debut season, Van Persie went on to win the league title with United and was the league's top scorer.
However, in his second season at Old Trafford, the former Arsenal striker was managed by Moyes following Ferguson's retirement.
During the 2013/14 season, Van Persie scored 12 goals from 21 league appearances. Ferdinand, who recently ended his Old Trafford career, played alongside the Dutchman during the last campaign.
The former United defender believes Van Persie went on to become a sideshow under Moyes from being a "go-to-guy" under Ferguson.
"When Sir Alex Ferguson left, he went from being the star man, our go-to guy, the top scorer, to being almost like a sideshow. I think that the dynamics changed," Ferdinand explained.
"The manager, David Moyes, was talking up Wayne Rooney and forwards need to be loved. And I don't think he felt that love last season," he added.
Louis van Gaal will replace Moyes as United manager next season. The former Barcelona and Bayern Munich boss is currently with the Netherlands national side and will take the Old Trafford role after stepping down from his current position, post the World Cup campaign.
The 62-year-old saw the Netherlands register a 5-1 crushing win over defending champions Spain in their Group B fixture on Saturday. Van Persie and Arjen Robben scored twice, while Feyenoord defender Stefan De Vrij's first goal for the national side sealed a thumping victory.
Meanwhile, Van Persie hailed Van Gaal after the Netherlands's win and claims the incoming United manager had predicted the result prior to the start of the game.
"This is because of the coach. He has prepared us great and he predicted how the game would go. It's incredible, because it was exactly as he and the staff predicted for us," Van Persie told Voetbal International. "
"This is incredible and inexplicableFor us, this is a dream come true and we have to enjoy it -everyone in Holland must, too."