London Riots Predicted to Continue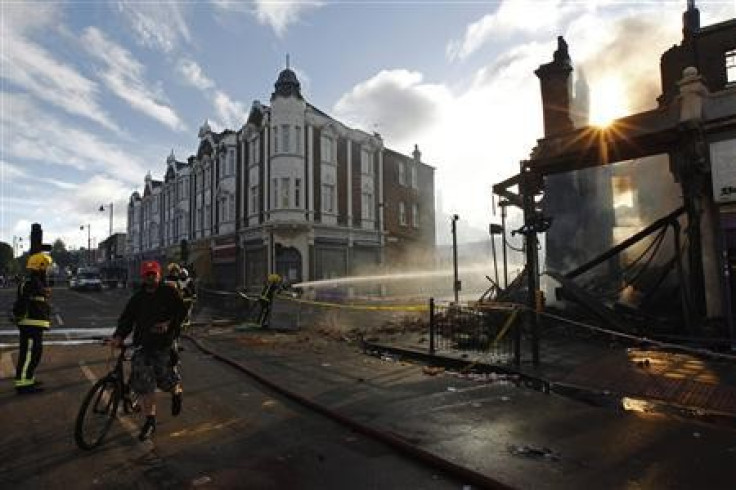 The riots in London are expected to continue Monday evening, after spreading to other parts in and around the city on Sunday night.
Reports of riots on Sunday night came in from Westfield, Haringey, Walthamstow, Enfield, Wood Green, Tottenham, Brixton, Peckham, and Hackney. It is thought that these riots could spread to Elephant and Castle on Monday.
The riots were triggered by the shooting of Mark Duggen by police on Thursday, Aug. 4.
On Saturday, a peaceful protest against Duggen's death turned violent and by Sunday evening riots had spread across London. Protesters stood outside the Tottenham police station demanding an explanation as to why Duggen was shot, but police did not come out to make a statement, said writer and broadcaster David Aniksanya. Tensions escalated, resulting in shops being looted, windows being smashed and clashes between protesters and police becoming widespread.
It seems the riots are against a general dissatisfaction and mistrust of the police and their treatment of local citizens.
Police have condemned the riots as "outrageous." So far, there have been more than 100 arrests made in connection with Sunday's riots, in addition to the 61 arrests made on Saturday night and Sunday morning.
"So far there have been 16 charges (burglary, points and blades, theft, POCA [Proceeds of Crime Act], violent disorder), 11 awaiting CPS [Crown Prosecution Service] advice, 17 bailed, one caution, one sectioned under the Mental Health Act and there are 15 ongoing enquiries," said Metropolitan Police Commander Christine Jones.
"Officers are shocked at the outrageous level of violence directed against them. At least nine officers were injured overnight in addition to the 26 injured on Saturday night.
"We will not tolerate this disgraceful violence. The investigation continues to bring these criminals to justice."
An Independent Police Complaints Commission (IPCC) investigation into Duggen's death has been launched. Police have also launched an investigation into the riots on Saturday, codenamed Operation Withern.
Theresa May, Home Secretary, supported the police action against the riots.
"I condemn utterly the violence in Tottenham last night," she said.
"Such disregard for public safety and property will not be tolerated, and the Metropolitan Police have my full support in restoring order.
"I want to pay tribute to the officers who put themselves in harm's way."
Follow Joe Rennison on Twitter here.
E-mail your story ideas to j.rennison@ibtimes.co.uk
© Copyright IBTimes 2023. All rights reserved.