The rise of the discounters: Aldi and Lidl hold 10% market share as Big Four continue to slip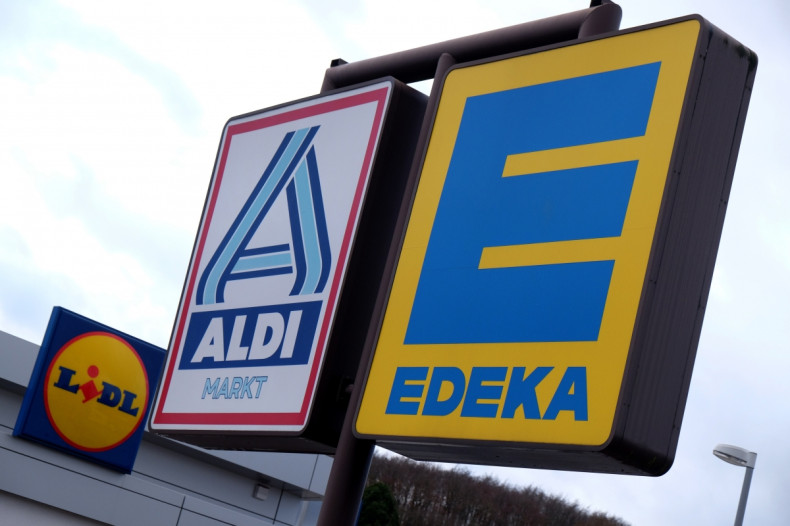 Aldi and Lidl officially hold 10% of the grocery market share in the UK, more than double the proportion they had in 2012. According to figures published by analyst Kantar Worldpanel, the German budget retailers are gaining foothold in the market while growing their sales.
Both grocers have made the business headlines over the last years as big UK retailers such as Asda, Tesco and Sainsbury's are sliding and are being overtaken by cheaper supermarkets. The supermarket price war has caused food prices to fall significantly.
"If you look back as recently as 2012, Aldi and Lidl only held a 5% share of the market, and it had previously taken them nine years to double their combined share from 2.5%," said Fraser McKevitt, head of retail and consumer insight at Kantar.
"In the last 12 weeks the two retailers have attracted another additional million shoppers compared with last year. The discounters show no sign of stopping and with plans to open hundreds of stores between them, they'll noticeably widen their reach to the British population."
In the run up to Black Friday and Christmas, UK supermarkets are expected to battle for shoppers. According to Kantar, Aldi and Lidl have both added around one million shoppers to their stores, but spending has also gone up.
The retailers were previously known for the bargains shoppers could get, but the average spend per shopping trip has risen 4% in the past year to £18.85, which is 78p ahead of the total retailer average.
The low prices and simplistic business model have led to Aldi and Lidl being named top brands in terms of customer experience by Global Brand Simplicity Index, announced on 9 November
The growing popularity of the discount supermarkets could cause problems for the likes of Tesco and Sainsbury's in the run up to Christmas. The shopping experience is of major importance, which Morrisons realised when sales started to fall – it was reportedly the poor in-store experience that was driving customers away.
According to marketing company Siegel+Gale, which conducted the simplicity index, 63% of customers are willing to pay more for a simple and pleasant brand and company.
Interestingly, at more expensive retailers such as Marks and Spencer and Waitrose, food sales are doing very well. At M&S it is one of the few company divisions that are not failing. The upper market is obviously profiting from higher wages and strong economic recovery.
It is supermarkets such Morrisons and Asda, on the lower-price end of the grocery market, that are suffering from the influence of their cheaper counterparts. With Morrisons selling its chain of 140 its convenience stores, it is also missing out on a great opportunity in the food market.
However, Morrisons was too late with the small city stores to profit significantly from its Morrisons Locals. Rumours are now going around that Aldi and Lidl, too, are keen on entering the convenience store game, but it remains a question whether their business model would work with high rents and a limited assortment.