Lidl boosts salaries above living wage from October in move that will cost supermarket £9m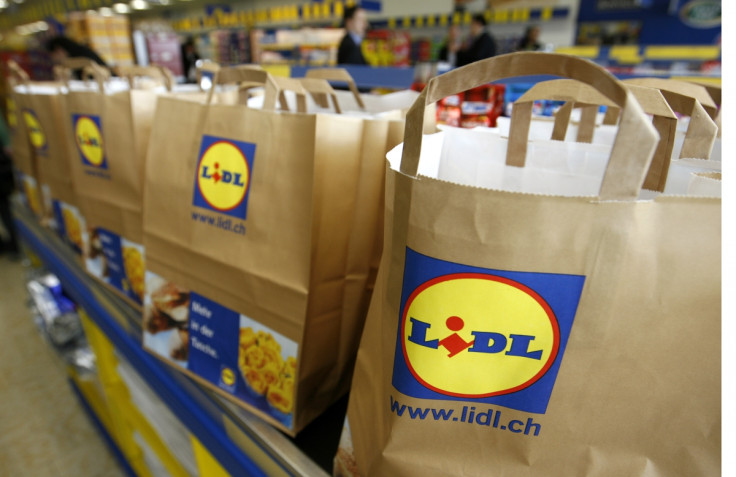 Lidl has announced it will increase the minimum wage it pays to its employers to £8.20 (€11.18, $12.79) an hour, a move that will cost the German discount supermarket over £9m. The supermarket revealed that figure will come into play across the UK from 1 October, with staff in its London branches earning £9.35 an hour, well before the national living wage will be compulsory to introduce.
Chancellor George Osborne announced a minimum "living" wage of £7.20 an hour by 2016 and £9 by 2020 in his July budget statement. Some companies, such as Ikea, have announced they will increase wages before that and Lidl said it would also raise salaries even higher.
But the plan has generated discontent in some quarters. The Association of Convenience Stores has said it could cost the industry 80,000 jobs. The retail body said the additional wage bill would cost the sector up to £166m and may lead to more than 24,000 stores being scrapped in the wake of Osborne's post-election budget.
"We have always supported a national minimum wage, but the move to a higher compulsory national living wage will have a devastating impact on our sector," James Lowman, chief executive of the ACS, said.
But Lidl said it could manage the costs and revealed the new measures would not affect prices. The news comes as fashion retailer Next said it will increase prices to adapt to the new living wage, while other companies have taken new measures to prepare for the changes.
John Cridland, the outgoing head of the Confederation of British Industry, was also critical of the living wage. He said: "It's business investment which drives productivity growth and it's productivity on which wage growth depends. All three are now rising. But wages can only grow as businesses grow. A £7.20 National Living Wage in 2016 and a £9 National Living Wage by 2020 are laudable objectives, but they are a gamble."
Cridland's successor, Paul Drechsler, has also spoken up about the new policy. In an interview with the Financial Times, he said: "I've talked to several chief executives and been surprised by the impact on their profits of the change. In one company it would wipe out all of their profits."
© Copyright IBTimes 2023. All rights reserved.