Snapchat, the real-time picture and video sharing service, remains hugely popular despite challenges from Facebook and serious security concerns.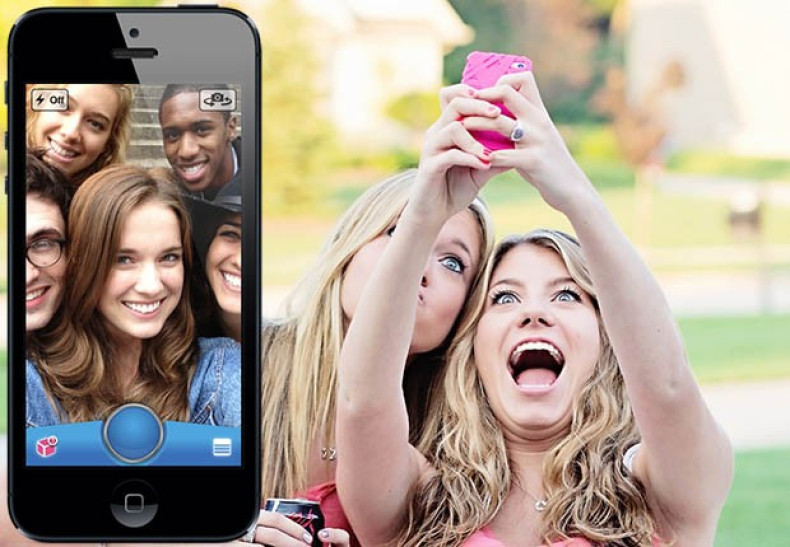 Snapchat is almost 18 months old, but it has been only in the last six months that the photo-sharing app has grabbed the attention of smartphone users around the world. The concept is simple. Snapchat allows you to share images and video with other users of the service, setting a time limit on how long that content remains visible. Once the time is up (a maximum of 10 seconds is allowed) the content is deleted from both phones and the Snapchat server.
The inherent nature of the app has led it to be used by a lot of people for exchanging very personal images, safe in the knowledge that the photo or video would be deleted within seconds of the recipient viewing it. It growth in the last six months has been phenomenal.
Back in June the iPhone app passed the 100 million images shared mark. Just after its first birthday at the end of September, the Snapchat community passed the one billion shared images mark. The Android version of Snapchat was launched in November and by Christmas the service was sharing 50 million pieces of content, or Snaps, every single day.
It was this meteoric rise which led Facebook to launch its own, almost identical version of Snapchat, entitled Facebook Poke, just before Christmas. Poke also has the self-destructing image and video sharing feature of Snapchat, but so far has failed to grab iPhone users' attention.
Snapchat is currently in fourth position on the iTunes top free apps chart in the US, while Facebook Poke can't make it into the top 100. In the UK, Snapchat is a lot less popular currently sitting just outside the top 100 at position 104 - but again Facebook Poke is much less popular at position 173.
At the time Facebook made a big deal of its new app, even going so far as to say it had been created in under two weeks and that Mark Zuckerberg himself had written some, if not all, the code for it. Facebook will have been eager to capture some of the users moving to Snapchat from Instagram, the photo-sharing app Facebook bought last year for $1bn.
Teenagers
While there is no hard data on the profile of a typical Snapchat user, it seems as if teenagers are the largest group using the service. Snapchat has also gained a reputation as a sexting platform, with people using the self-destruct feature as a way of sharing intimate images in the belief that no one can save them to share with others.
As I said there is not hard data to back this up, but the fact that Snapchat is rated for users over 12 years of age - due in part to "mild sexual content or nudity" - gives you an indication of the content shared using the app.
The problem of course is that the service is not safe at all, and images or video can be easily stored for sharing on other social networks.
Taking a screenshot of your iPhone's screen before the image self destructs is a simple matter of holding the Home button and the power button at once. Yes, the Snapchat user will be notified if the recipient does this, but so what? The screenshot is still taken, stored on the recipient's phone and can be shared in whatever way they like.
It's taken for granted that users should only use the app for sharing images with those they know and trust, but we've already seen one example of how willing people are to send compromising images to complete strangers.
Photographer Kirill Bichutsky put a request on Twitter for women to send him images of their breasts via Snapchat. Having received and saved numerous images, Bichutsky set up a Tumblr entitled Snapchat Sluts posting on all the images online for everyone to see.
Images
It's true that everyone sent the images of their own free will, but the photographer was soon forced to take the images offline claiming he was worried about having to deal with the legal issues of underage photos - pointing out another issue for the service.
Even if you don't want to take a photo using the screengrab feature on your iPhone, there are a number of ways to capture the images, including a security flaw which means all images and video are stored on your smartphone and can be accessed by connecting it to a computer.
Like Instagram before it, Snapchat has become wildly successful with making a single penny in revenue. It is currently seeking millions of pounds of investment from venture capitalists but unless it can prove that it is more than a fad, it could fall as quickly as it has risen.