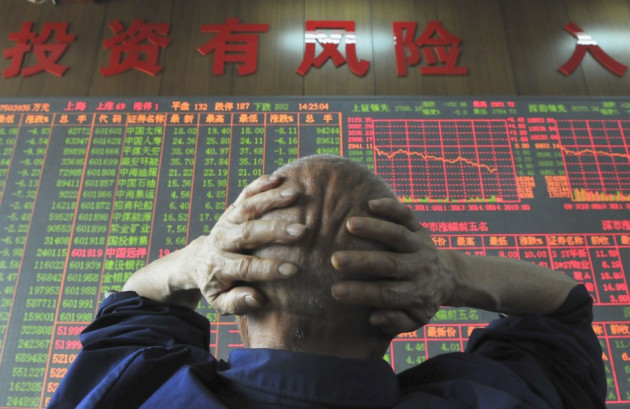 Company finance chiefs say the European debt crisis is pushing them to safer, more established markets and has created pockets in the Eurozone with greater investment risks than in conflict-hit north Africa.
Those are some of the findings of an annual survey of more than 1,000 chief financial officers compiled by the global accountancy network BDO International.
The poll indicates CFOs are becoming more risk-averse as the European debt crisis continues and the global macroeconomic outlook weakens, even as they become more reliant on international markets to drive growth.
As a result, finance chiefs are increasingly viewing markets in the so-called Bric nations of Brazil, Russia, India and China in the same light as more established economies such as the US, UK and Germany.
"CFOs remain under pressure to look abroad to grow their businesses," said BDO International CEO Martin van Roekel. "But currency fluctuations and geopolitical risk have replaced red-tape bureaucracy as the top threats to successful foreign expansion."
Europe's debt crisis, on the other hand, has escalated concerns about the risk of formerly established markets, with a plurality of CFOs surveyed suggesting risk perception in Spain is greater than in Egypt. Greece, the first of the Eurozone nations to receive formal financial assistance and with an economy heading into its sixth year of recession, is perceived as a riskier destination for corporate investment than Libya or Syria, according to the BDO Ambition Survey 2012.
Favoured investment destinations for the CFOs questioned include China, which tops the BDO Global Opportunity Index for the second consecutive year, with the US, Brazil India and Germany rounding out the top five, where around 66 percent of CFOs said they are planning investments.
Brazil was the biggest advancer in the poll, moving from sixth to third, while France and Japan were the biggest decliners, falling to 13th and 27th respectively.
In terms of corporate risk appetite, the survey found companies from Russia, China and Japan were most willing to seek out more aggressive opportunities, while bosses in Brazil and France were the most cautious.
The third BDO International Survey polled more 1,050 chief financial officers in medium-sized firms from fourteen different countries between May and July. The firms identified had annual revenues of between $50m and $2bn and were planning international expansion in the next twelve months.