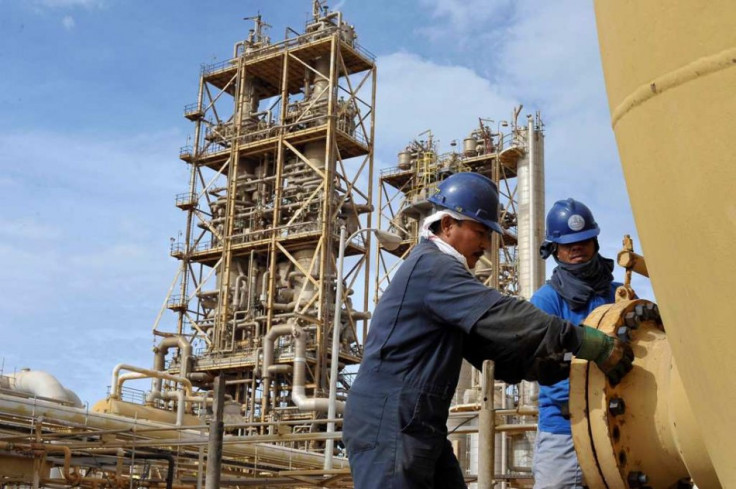 Oil futures extended gains on Monday (10 April) as geopolitical risk premiums, along with market chatter on Opec extending its production cuts beyond June, continued to influence trading patterns.
At 5.49pm BST, the Brent front month futures contract was up 0.92% or 51 cents to $55.75 per barrel, while West Texas Intermediate (WTI) was up 1.19% or 62 cents to $52.86 per barrel, as the war of words between US and Russia, following former's air strikes on a Syrian air base on Friday, escalated.
However, analysts maintain that while the Syrian situation is indeed adding a temporary premium, it is not the main driver of the ongoing oil price spike.
Analysts at Vienna-based JBC Energy said the rally of the last few days – which has taken Brent from being close to falling below $50 per barrel to levels of above $55 – has been fuelled by a wide variety of factors.
"On the one hand we had news about weaker production in Nigeria and some temporary issues in Libya along with rising geopolitical tension, while official US monthly data for January showed production there to have fallen short of what weekly indicators were estimating."
Concurrently, reports have started to circulate suggesting a massive decline in floating storage and oil at sea in general has taken place over the first quarter, potentially leading some to believe that the crude oil market may have actually been in deficit over the last few months.
"As is often the case, the truth is probably somewhere in the middle," JBC analysts wrote in a client note.
Bjarne Schieldrop, chief commodities analyst at Nordic Bank SEB, said: "It is however clear that the developments in Syria should be factored in as an additional risk premium in the oil price going forward especially now that oil inventories are drawing down and the market is no longer in massive surplus."
Away from the oil market, precious metals were largely in negative territory following the previous week's rally. At 6pm BST, the Comex gold contract for June delivery was down 0.16% or $2.01 at $1,255.30 an ounce, while spot gold was down 0.09% or $1.15 at $1,253.38 an ounce.
Elsewhere, the Comex silver was down 1.33% or 24 cents at $17.91 an ounce, while spot platinum was down 1.78% or $17.02 or $937.58 an ounce.