Britain is heaping pressure on Western nations to slap sanctions on Russia if it continues to back the regime of Syrian President Bashar al-Assad following last week's chemical attack on the rebel-held town of Khan Sheikhoun that killed up to 90 people.
According to reports, Britain's Foreign Secretary Boris Johnson is working alongside G7 partners on a proposal demanding the withdrawal of Russian troops from Syria and Moscow ending its support for Assad.
In return, Russia could return to the table of the world's leading industrialised nations – formerly known as the G8, the Daily Telegraph reported. It was suspended in 2014 following its annexation of Crimea.
If the Kremlin does not comply, it could face new sanctions which could make "life very difficult" for government figures, according to the Times.
Italy's foreign minister, Angelino Alfano, will host a G7 meeting with his foreign counterparts today (Monday 10 April) and tomorrow in the Tuscan city of Lucca.
Syria is expected to dominate the agenda. Johnson cancelled his visit to Moscow planned for later this week to work on the proposal – much to Russia's annoyance, who blasted his actions as "deplorable".
The foreign secretary is working with US Secretary of State Rex Tillerson to mount pressure on Russia to sever its support for Assad.
One Foreign Office source was quoted by the Telegraph as saying: "It has been noticeable this week that both Tillerson and Trump have said there is no future for Assad. One strand of what could come out of the G7 is that we say Assad has to go."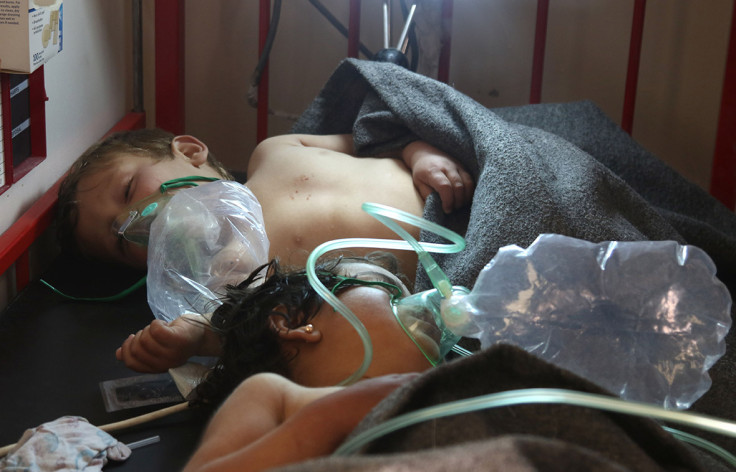 Across the Atlantic, calls from officials in the Trump administration for Vladimir Putin to cease his support for the Assad regime have been growing louder. The US responded to the deadly gas attack by firing 59 Tomahawk missiles at the Sharyat airbase – the facility where the chemical weapons attack is believed to have been launched from, according to the Pentagon.
Speaking on Sunday (9 April) ahead of his first diplomatic trip to Moscow, Tillerson said on ABC's This Week: "I hope Russia is thinking carefully about its continued alliance with Bashar al-Assad because every time one of these horrific attacks occurs it draws Russia closer into some level of responsibility."
Elsewhere on Sunday, the US ambassador to the UN, Nikki Haley told Meet the Press host Chuck Todd: "In no way do we look at peace happening in that area with Iranian influence. In no way do we see peace in that area with Russia covering up for Assad. In no way do we see peace in that area with Assad as the head of the Syrian government."
US airstrike 'crossed red lines'
While officials have acknowledged there is no direct evidence linking Russia to the attack, HR McMaster, Trump's top national security adviser, told Fox News: "What we should do is ask Russia how could it be, if you have advisers at that airfield, that you didn't know that the Syrian air force was preparing and executing a mass murder attack with chemical weapons?"
A joint command centre made up of Russian, Iranian and pro-Assad militias said the US airstrike crossed "red lines" and vowed to retaliate in future incidents.
"What America waged in an aggression on Syria is a crossing of red lines," the command centre said in a statement.
"From now on we will respond with force to any aggressor or any breach of red lines from whoever it is and America knows our ability to respond well."