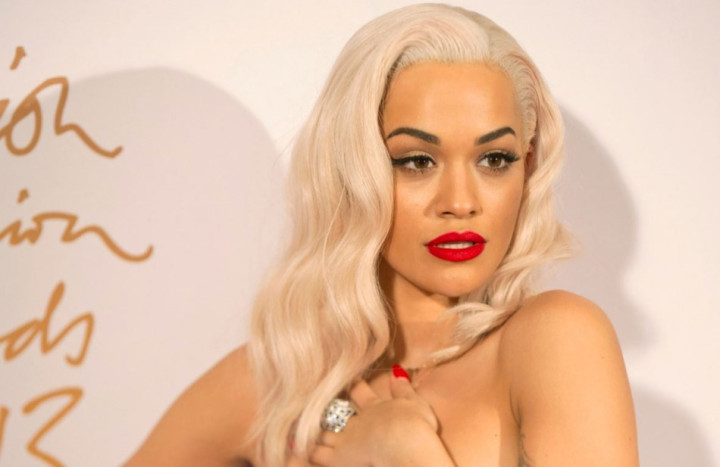 Like Adele and Taylor Swift, Rita Ora has taken inspiration from her heart-break and poured it into an angry new track titled poison.
The blonde beauty has previously been in relationships with DJ Calvin Harris, sports agent Dave Gardner and reality star Rob Kardashian. She has now compared one of her former lovers to a "snake" and "devil" in her lyrics.
In an interview with Clash magazine, the 23-year-old singer revealed the track is about her "bad luck'' in her personal life, but did not name and shame the toxic lover who inspired the song.
''['Poison'] is about my bad luck with love.'' she admitted.
In the scorching song she sings: ''Like a serpent/From the Garden of Eden/You are like poison/Running in my blood.
''I open up my windows/I'm so sick of breathing/Every day I'm trying/But I don't remember who I was before you came.''
With two of her previous flames airing the relationship details on social media it is not surprising the pop princess is now doing some of her own dishing through her music.
Although the former lover isn't named on the track it's not hard to work out who it might be aimed at, as the songstress has only just recovered from the "heartbreak" of Harris publicly announcing their shock split on social media a few months ago.
The Scottish DJ also reportedly betrayed the Hot right now singer by offering other pop stars the songs he wrote originally for her second album.
Although the split from Harris was far from amicable, Rob Kardashian could also be the target of the song as he humiliated the pop princess when he took to Twitter to rant about their failed romance back in 2012.
The sock designer labelled her "sloppy" and accused her of cheating on him multiple times.
He wrote: ''She cheated on me with nearly 20 dudes while we were together... But I mean 20?!!!!''
Ora refused to hit-back at Rob by saying she wouldn't talk about her relationship in public.
She said: ''When you are involved with someone for a while and they decide to express their feelings to the public, well, that's not my personal way of therapy but I guess everyone takes split-ups differently.''
The currently-untitled album featuring Poison is due out later this year.