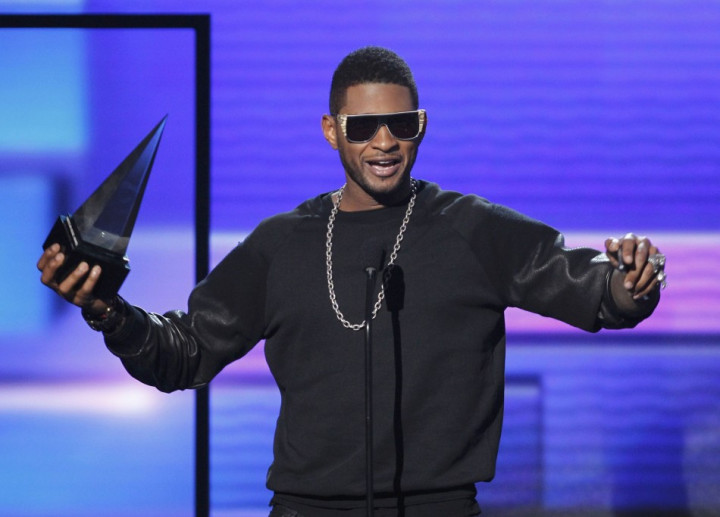 His first marriage to stylist Tameka Raymond ended in divorce, but it looks like Usher is still determined to get his happily ever after.
The R'n'B superstar, who has been dating his manager and Def Jam executive Grace Miguel, 47, since 2009, has hinted that he is ready to say 'I Do' again.
Speaking to radio star Angie Martinez in an interview on Extra, the Good Kisser singer said he was "excited" about the prospect of walking down the aisle a second time.
"I've been even more excited about the idea of it," he said. "It could be the fact that I've spent the last year at everybody's damn wedding, like I've become damn near the wedding singer, know what I mean?"
His revelation comes just weeks after he expressed his hopes that his ex-wife will drop his last name once he remarries.
"I'll marry again. You know, I don't want to have a harem," the father-of-two said. "So I just hope that when I do, it'll be a departure."
Usher and Raymond married in 2007. Their 2009 divorce sparked a bitter custody battle for their sons Usher Raymond V, aged six, and Naviyd, five, that lasted three years.
In August 2012, the 35-year-old performer was awarded primary care of the children after a ruling by a Georgia judge.
Although Usher has always kept tight-lipped about his new romance, rumours have been circulating for years that Miguel left her husband for the star, who had already finalised his divorce from Raymond when they started dating.