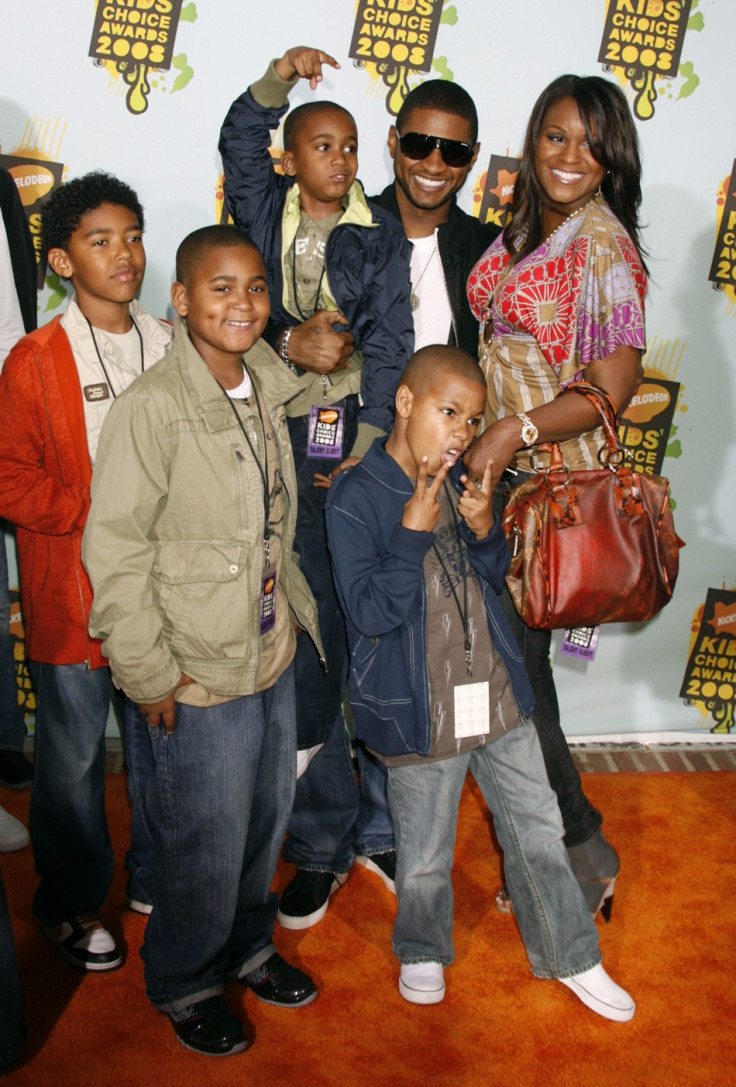 After R&B singer Usher won sole custody of his children - Naviyd Ely Raymond and Usher Raymond V - from estranged wife Tameka Raymond Foster, the children's mother took to Twitter to express her disappointment at the verdict.
The 33 year old Usher was awarded primary care of the children after a ruling by a Georgia judge, following a heated custody battle. Usher and Foster were married in 2007; they divorced two years later.
"Money can buy many things... But in the end. Truth & goodness will prevail. I must continue to believe this. Stand firm," Foster tweeted, adding, "A woman's loyalty is tested when her man has nothing... A mans loyalty is tested when he has everything!"
"Don't fear the enemy that attacks you... Fear the fake friend that hugs you. There's not much worse," she posted earlier.
The verdict comes after Foster lost 11 year old son Kile (from a previous relationship), who died after being hit by a jet-ski. Radar Online reported Usher's attorney, John Mayque, as describing Foster as an unfit mother.
"We believe the evidence is that Ms Raymond is incapable of being a proper parent to these children. That she does not have the emotional stability or capacity to bond with them, and therefore she is handicapped," Mayque was quoted as saying.
Meanwhile, when asked earlier if his busy schedule would interfere with his raising his children, Usher replied stating that while he took every precaution to ensure it did not, there may be times when other obligations took precedence.
"I try to do all of my work when I don't have the children, but there may be times when there's an obligation of something that comes up," Usher was quoted as saying in the Atlanta Journal-Constitution.
Finally, TMZ reports Foster is planning an appeal. In fact, she released a statement after Kile's death, claiming she would fight for custody of her children under any condition.
"Sadly I remain in the unfortunate position of having to respond to and attend court proceedings that were not initiated or begun by me. I did not file this custody case and was content with the 'joint custody' arrangement that we share," Foster told the Daily Mail, "Most importantly, nor do I wish to appear in court while I am mourning the loss of my son. But I do not want to delay thus prolong these proceedings either; I'd rather continue this arduous process hoping it will help move me through this most difficult period in my life."