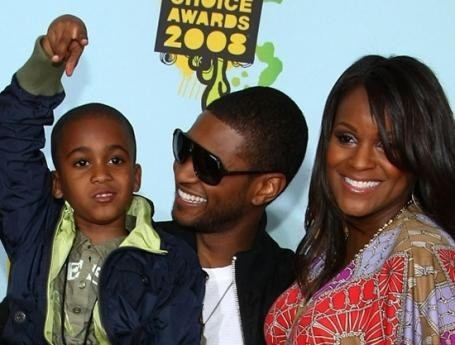 Usher's ex-wife has accused him of faking grief over the sudden death of his stepson, in a bid to win sympathy in their ongoing custody battle.
Tameka Foster's 11-year-old son, Kile Glover, was declared brain-dead in July after suffering severe head injuries in a jet-ski accident.
Two weeks after the accident in Atlanta, he was taken off life support.
During her court case against Usher, Foster has insisted that, despite the popular impression that the OMG! hitmaker was left devastated by the death, he was just pretending.
According to court documents obtained by entertainment website TMZ, Foster said that Usher's show of grief was a "transparent sham".
"[He] visited Kile in the hospital only once," she said.
Foster also alleged that her former partner refused to tweet a message asking his 4.6 million Twitter followers to pray for Glover, and instead posted a picture of his breakfast.
Usher and Foster were divorced in 2009, sparking a bitter custody battle for their sons Usher Raymond V, aged four, and Naviyd, three.
Some reports suggested that Usher asked for his custody hearing with Foster to be rescheduled to allow her more time to deal with her loss. Other insiders said the singer was worried that the court would be swayed by a grieving mother.