Roaming charges will be abolished and a single market for telecoms services will be created if ambitious European Commission plans are adopted.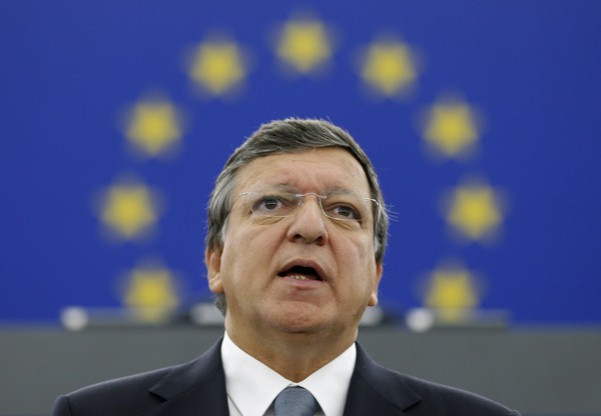 The European Commission's telecoms chief Neelie Kroes, who has been the driving force behind these proposed changes, will present the reforms to the commission on Thursday morning, claiming that they are needed if Europe is to catch up to north America and Asia in relation to mobile and high-speed network infrastructure.
The proposals, which have been called the most ambitious in the EC's 26-year history, seek to end roaming charges, enshrine an "open internet" for all and force operators to be more transparent in how they advertise their services and speeds available to customers.
"Global competitors caught on to this long ago; Europe, once an ICT leader, is now lagging behind. Japan, South Korea and the USA combined have around the same population as the EU - but over eight times more fixed fibre broadband, and almost 15 times more 4G," Kroes said.
The plans, which were laid out this week by EC president Jose Manuel Barroso in his State of the Union address, are likely to come under intense scrutiny from telecoms operators throughout Europe.
"Further substantial progress towards a European single market for telecoms is essential for Europe's strategic interests and economic progress, for the telecoms sector itself and for citizens who are frustrated that they do not have full and fair access to internet and mobile services," Barroso said.
Economic progress
In terms of economic progress the EC estimates that telecoms services account for 9% of Europe's digital economy and that by breaking down these barriers it will spur growth in the sector.
The proposal which will have the most direct and immediate imapact on consumers will be the abolishment of roaming charges across the EU. It will mean that mobile phone users won't pay extra in order to send a text, make or receive a call or download an app, even when outside their home country.
In order to implement this, Kroes is encouraging operators to form alliances across the EU in a similar way to the alliances airlines have made globally. However it is still unclear how well this will work considering the EU's merger policy, which comes under the remit of EU antitrust watchdog Joaquin Almunia, with several telecoms deals already under scrutiny by European authorities.
Kroes is also pushing forward with proposals to enshrine net neutrality in law across the EU. Currently each country has its own legislation in relation to this and Kroes wants to ensure access to open internet for all.
Source of income
Currently several internet service providers (ISPs) around Europe have deals in place with the likes of Google to prioritise traffic on its network, and while ISPs see this as a viable new source of income, some countries in the EU - such as the Netherlands - outlaw such deals.
The proposals will need approval from all 28 EU nations and the European Parliament if they are to become law, and if it does get approval the first changes are likely to take effect by July 2014.
Kroes said: "Our proposal is about growth - about ensuring strong, healthy EU telecoms players who can think European to compete globally, and support growth across our whole economy. It's about fairness - ending rip-off charges and unfair practices by telecoms operators. And it's about leadership - the ICT leadership Europe once had, and that we desperately need to recapture."
Below are some of the highlights of the proposed legislation:
Open internet -

the proposals aim to enshrine net neutrality into law across the EU, meaning operators will no longer be allowed to block, slow down, degrade or discriminate against specific, content, applications or services, except in very limited, concretely defined cases.

Actual data speed -

Operators will be obliged to provide clear information about the actual available data speed for downloads and uploads, including at peak-hours. If the actual speed the consumer receives is lower than the advertised speed, the operator will be considered to be in breach of their contract obligations.

Easier control of consumption -

Consumers will be able to set how much they want to spend every month and once they hit 80% of this figure they will get a notification - also, detailed and itemised bills will be available free-of-charge.

End of roaming charges -

The most high profile change being pushed through, the legislation could see the end of extra charges for making and receiving calls when you travel outside of your home country. While the proposals only seek to see the removal of charges for taking calls while roaming, they EC is also looking to get operators to promote "roam-like-at-home" offers where voice, SMS and data are all charged at the same rate while roaming within the EU.