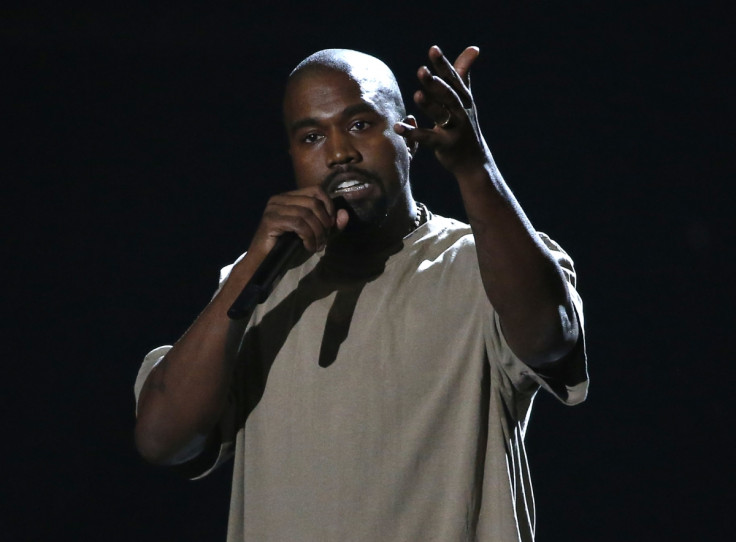 Kanye West has been helping brother-in-law Rob Kardashian to lose weight. The 38-year-old rapper is motivating the 28-year-old sock designer, to get back into shape.
"It's Kanye working his magic," a source told Us Weekly. "He's been a great motivator for Rob. He told Rob how he got into shape after his accident and at a time when he was down in his life."
Rob did not attend Kim Kardashian and the Gold Digger hitmaker's wedding in Florence, Italy, on 24 May 2014, after she reportedly commented about his weight gain. The reality TV star, who had apparently piled on an extra 100 lbs in one year, recently posted a selfie on Instagram, looking noticeably slimmer. He has been working out with longtime friend and celebrity trainer Gunnar Peterson, who is focusing on getting him a slimmer physique.
"[He has] already lost more than 15 pounds," another insider said. "Rob has been sticking to the plan Gunnar created for him, and is getting meal delivery from a chef."
In a Rolling Stone interview, the 34-year-old Keeping Up With The Kardashians star had commented about his weight gain. "It's not that mysterious, what's happening with Rob. He has gained weight. He feels uncomfortable being on the show, and that's OK. Do I think he smokes weed, drinks beer, hangs out and plays video games with his friends all day long? Yes," Kim told the publication.
Meanwhile, Rob's mother, Kris Jenner revealed he is getting back on track with exercise and healthy eating habits. "He's doing terrific. Robert's good. He's working out and eating [well], so he's on a good path right now," she told Entertainment Tonight, according to The Mirror.