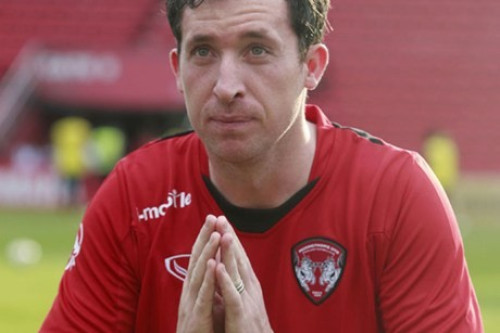 Liverpool legend Robbie Fowler has dismissed the Reds's title credentials but insisted that the team will finish among the top four in the Premier League this season.
The former striker admitted that the Merseyside club's performances this season has given him a positive feeling. Brendan Rodgers's side have performed well in the league this campaign having won 14 matches from the 23 games they have played so far.
They currently sit fourth in the table having taken 46 points and trail league leaders Manchester City by seven points.
"I don't think they will win the league. I can really see them in the top four. It's not bias. I've seen Liverpool numerous times this year and I've been very impressed. There is a togetherness there that we haven't seen in years gone by," Fowler told talkSPORT.
The Reds are in brilliant form in the league having netted 57 goals so far. However, the credit for the number of goals scored goes to their star strikers Daniel Sturridge and Luis Suarez, who have cumulatively added 36 goals to the tally.
The Uruguayan international has raced ahead as the league's top scorer with 23 goals having featured in 18 matches. The duo were also on the score sheet as Liverpool secured a 4-0 win at Anfield in the Merseyside derby against neighbours Everton last Tuesday.
Meanwhile, Rodgers has praised Liverpool youngster Raheem Sterling and labelled him as "Man of Steel" following his performances against the Toffees.
"He's one of the strongest players I've ever known - that's what people find remarkable. I don't think he's got bones in his body, it's like he's made of steel. He has an incredible physique for a young guy," Rodgers told Liverpool's official website.
"Young Raheem has barely had a mention but I thought he was absolutely outstanding. This kid has only just turned 19 years of age and was up against arguably the best left-back in the country at the moment."
"I'm sure if you were to ask Leighton Baines he would say he had a really, really difficult night. Raheem was so dangerous with his pace," he added.