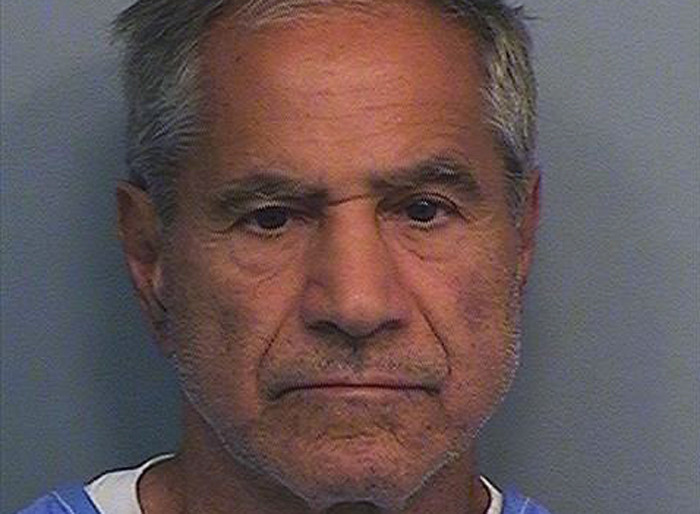 Sirhan Sirhan, the convicted killer of Democratic presidential candidate Robert F Kennedy in 1968, was denied parole for the 15th time on 10 February, California prison officials confirmed. The 71-year-old had a suitability hearing at the Richard J Donovan Correctional Facility near San Diego, according to the California Board of Parole Hearings.
The parole denial came after more than three hours of questioning in front of a California parole panel, the Sacramento Bee reported. Luis Patino, a spokesman for the California Department of Corrections and Rehabilitation, said the Palestinian-born assassin will be up for parole again in five years.
Parole commissioners ultimately decided Sirhan did not understand the enormity of his crime nor did he show adequate remorse. "This crime impacted the nation, and I daresay it impacted the world," commissioner Brian Roberts said. "It was a political assassination of a viable Democratic presidential candidate."
Sirhan is serving a life sentence for fatally shooting the 42-year-old presidential candidate at the Ambassador Hotel in Los Angeles on 5 June 1968. Kennedy was gunned down minutes after giving a victory speech for winning the California Democratic primary.
The New York senator and former US attorney general died the following day. Sirhan was originally sentenced to death in 1969, but his sentence was commuted to life in prison when California banned capital punishment.
According to Reuters, 91-year-old Paul Schrade, a Kennedy confidant who was injured in the shooting, spoke on behalf of Sirhan and said evidence showed Kennedy had actually been killed by a second gunman. "The evidence clearly shows you were not the gunman who shot Robert Kennedy," Schrade said in prepared remarks.
Sirhan shot in front of Kennedy but the politician was hit three times in the back, including a fatal shot to the back of the head. Audio recording of the shooting reveals that 13 shots were fired. However, Sirhan's weapon only held eight rounds and he did not have a chance to reload, Schrade claimed.
Reuters reported Schrade has called for a new investigation into Kennedy's murder and has alleged misconduct by the Los Angeles Police Department. Similar claims by Sirhan's lawyers were dismissed by a federal judge last year.
Sirhan maintains he does not recall the shooting, but he has also said he fired at Kennedy because he was angered by the candidate's support of Israel. "It's all vague now," he told the parole panel. "I'm sure you all have it in your records. I can't deny it or confirm it. i just wish this whole thing had never taken place."
He added: "If you want a confession, I can't make it now. Legally speaking, I'm not guilty of anything. ... It's not that I'm making light of it. I'm responsible for being there."