Two days after US president John F Kennedy was shot dead on 22 November, his assassin Lee Harvey Oswald was to meet the same fate while being led through the basement of the Dallas Police Headquarters on his way to county jail.
Dallas nightclub operator Jack Ruby had been waiting in the corridor among the gathered pressmen. He stepped out and shot the president's killer in the chest in full view of witnesses and television pictures. The bullet penetrated Oswald's stomach, tearing his vena cava and aorta.
The unconscious Oswald was rushed to Parkland Memorial Hospital where, in an ironic twist of fate, doctors had 48 hours earlier tried to save the life of President Kennedy. Oswald's death was, however, soon after announced to millions of stunned viewers on a television broadcast by the Dallas police chief.
Life of crime
Jack Ruby, born Jacob Leon Rubenstein, had a childhood marked by juvenile delinquency and spent time shifting between foster homes. Moving on from selling horse-racing tip sheets in Chicago, he was drafted into service in 1943 to join the US Army Air Force during World War II. He worked as an aircraft mechanic at bases in the US until 1946.
One year later, he moved to Dallas with his brothers, where he went on to manage nightclubs, strip clubs and dance halls. Over time, he developed close ties to Dallas police officials, who frequented the nightclubs and were provided with free prostitutes and liquor.
Ruby's ties to the criminal world became apparent in 1959, when he went to Cuba to visit his friend Lewis McWillie, an influential Dallas gambler and associate of mafia boss Santo Trafficante. British journalist John Wilson-Hudson, who was imprisoned in Cuba at the time, claimed that Ruby may have met with Trafficante directly.
In the 1950s, Ruby was reportedly involved with smuggling guns and ammunition from Galveston Bay, Texas, to Fidel Castro's guerrillas in Cuba. James Beaird, who claimed to be a poker player with Ruby, told the FBI that Ruby did not have a side – but was "in it for the money".
Blaney Mack Johnson, an FBI informant, said Ruby was "active in arranging illegal flights of weapons from Miami" to Cuban pro-Castro forces in the early 1950s.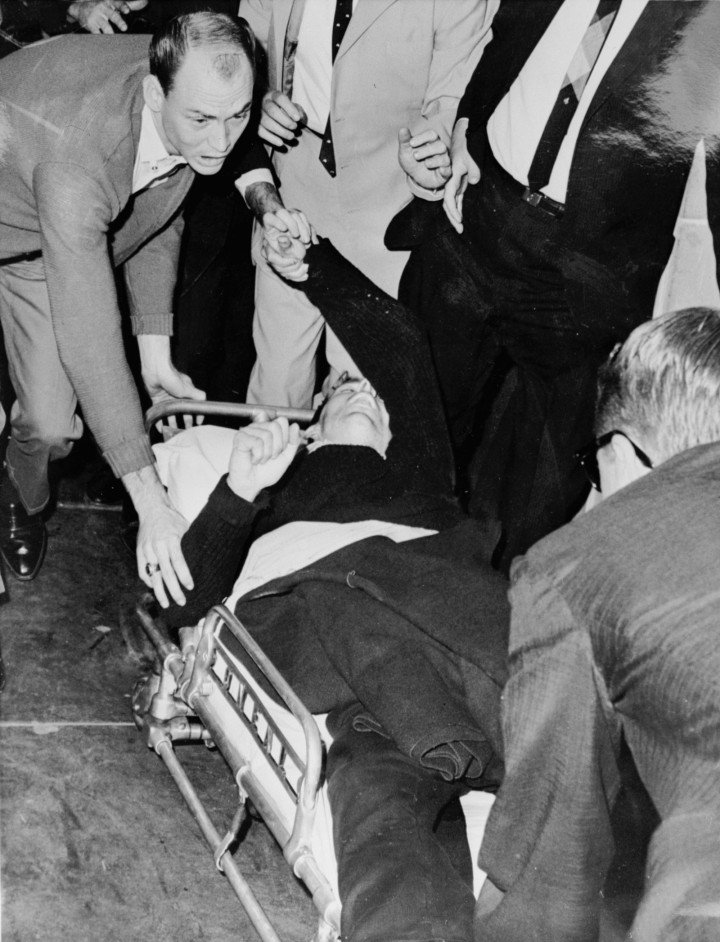 Assassination of Kennedy, motives and Mafia conspiracies
Many have speculated that Ruby was deeply involved in organised crime, while conspiracy theorists assert that Ruby shot Oswald as part of an overall plot surrounding the assassination of Kennedy.
Yet the Warren Commission – which attempted to reconstruct Ruby's movements around the time of JFK's murder – found no evidence linking his killing of Oswald to any larger conspiracy to assassinate the president.
According to the Commission, Ruby was in the second-floor advertising offices of the Dallas Morning News when he heard about the assassination of Kennedy just five streets away, at the Texas School Book Depository.
The Commission stated that there was no "significant link" between Roby and organised crime, in a 1964 biography.
Fifteen years later, however, the House Select Committee on Assassinations (HSCA) said in a similar investigation that he "had a significant number of associations and direct and indirect contacts with underworld figures". They added that despite this, Ruby was not a "member" of organised crime.
In March 1964, Ruby was convicted for murder with malice for the death of Oswald. A year later, Ruby conducted a brief televised news conference, in which he hinted that his motives may have been influenced by underworld crime.
"Everything pertaining to what's happening has never come to the surface. The world will never know the true facts of what occurred, my motives," he said.
"The people who had so much to gain, and had such an ulterior motive for putting me in the position I'm in, will never let the true facts come above board to the world."
When asked by a reporter: "Are these people in very high positions, Jack?", he responded "Yes."
Ruby was known to be acquainted with both the police and the mafia. The HSCA noted that Ruby had known mob boss of the Chicago Outfit Sam Giancana and Joseph "Egyptian Joe" Campisi, the alleged boss of the Dallas crime family of the American mafia from 1973 until 1990.
In 1979, the House Select Committee on Assassinations stated: "Ruby's shooting of Oswald was not a spontaneous act, in that it involved at least some premeditation."