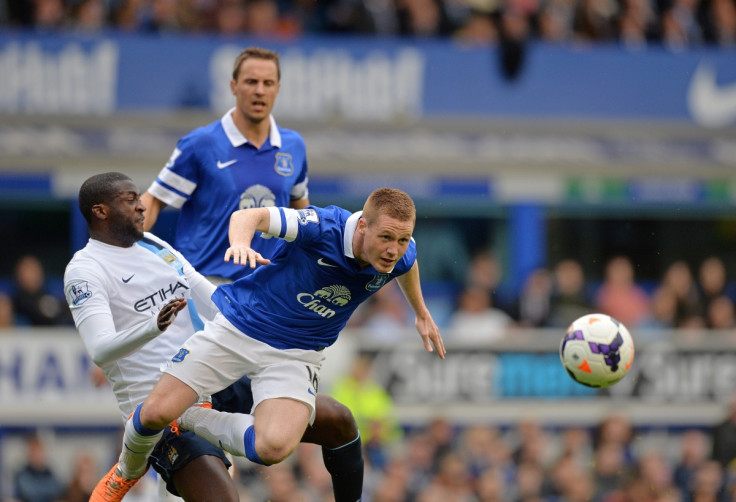 Everton manager Roberto Martinez has dismissed speculation rumours regarding midfielder James McCarthy's move to Arsenal.
It was believed that, the Gunners had made the Irish midfielder a priority signing during the January transfer window and that Arsene Wenger was preparing a bid in the region of £16m to sign the Toffees player.
But the former Wigan Athletic manager dismissed all such claims and categorically stated that McCarthy is not for sale as the manager sees him as a big part of the Merseyside club's future and has also hailed him as a future captain of the club.
Everton have invested in and produced a lot of young talent in recent years such as, Ross Barkley, Romelu Lukaku and John Stones and the manager sees the Irish international in the same light.
"We are not a selling club. We have invested in young players and want that to continue. Nothing is set in stone but we are not looking to sell our assets. James McCarthy is part of our long-term future," Martinez said, as quoted by the Daily Mail.
"I am 100 per cent certain he can be an Everton captain one day. He has played more than 160 games in the Premier League, at the age of 24, and you don't get that unless you are leadership material."
"James is a player we look forward to seeing play for Everton for a long, long time," the Spanish manager added.
The 41-year-old manager has also indicated that he will spend money to improve his team during the upcoming transfer window and revealed that his transfer activity will depend on the next seven games during the Christmas period.
"We will use January in the best possible way but whatever we do in January will be based on the next seven games. I am delighted with how we have been tested so far and I just want us to make sure we keep improving," Martinez concluded.