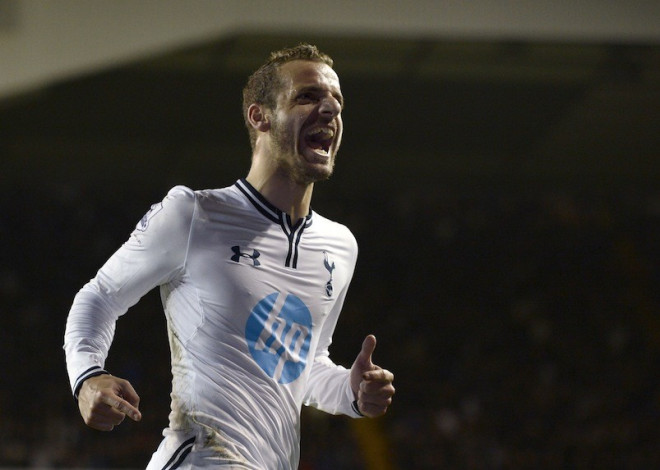 Tottenham Hotspur striker Roberto Soldado has dispelled suggestions he may look to return to Spain, admitting he only has himself to blame for his struggles in the Premier League.
The Spain international scored his first goal in nine appearances on Sunday against Cardiff City to end a frustrating barren spell for the striker.
It was just the striker's sixth goal in the Premier League this season and more worryingly just his second in open play, prompting speculation that the Spaniard has grown frustrated in England and will push for a return to La Liga, where he netted 24 goals last season.
Recent reports in the Spanish press has suggested Atletico Madrid could be willing to offer him a swift return to his homeland, should the club part with the Chelsea-linked Diego Costa at the end of the season.
But Soldado has no intention of throwing in the towel and is confident his luck at White Hart Lane will change.
"If all this had happened to me 22 years ago, I probably would have returned home after a month," he told Spanish radio station Onda Cero Radio.
"But today I think it's a positive experience for me, for my family and for the education of my children.
"We have a great team and I am convinced that we can have a good season. I am the only one to blame for my poor performances, but I'll get better."
Spurs manager Tim Sherwood has tended to favour Emmanuel Adebayor as a lone striker after his appointment last year but he chose to pair the Togolese with Soldado for the win over Cardiff. After the two combined for what turned out to be the winner last Sunday, Adebayor believes fans will be seeing a very different player when Soldado rediscovers his confidence.
"Strikers always go through difficult moments and he has been through that," Adebayor told the club's official website.
"You start doubting yourself and you think 'when am I going to score again?' A striker playing with confidence and without confidence is a very different thing, believe me."