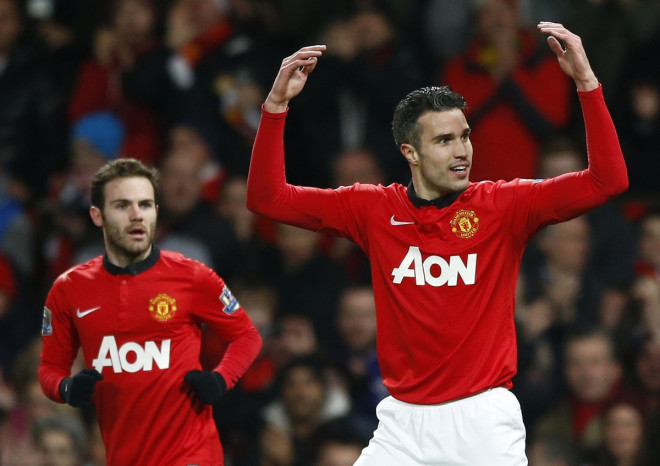 Robin van Persie has condemned Manchester United's 'lousy' season but has urged the club to give manager David Moyes more time to make his mark on the club.
United's tumultuous campaign took a turn for the worse as they suffered a 2-0 loss to Olympiakos in the first leg of their Champions League last 16 clash on Tuesday, a result that leaves them on the brink of elimination from the competition.
A wretched evening for United worsened when van Persie appeared to criticise his side's tactics following the defeat, intensifying recent rumours that the Dutchman is growing frustrated in Manchester.
But while the 30-year-old acknowledges his side's dire circumstances, he has attempted to ease the pressure mounting on Moyes.
"He is new and needs time. He's working hard and so are we," van Persie was quoted as saying in the Sun. "It's easy to point at the manager but that's not who I am. We need to do it on the pitch.
But the former Arsenal skipper pulled no punches when it came to brutally assessing his side's season.
"We are lousy – in a lousy position in the league, out of the cups and this looks a difficult one also," he added, referring to their first leg loss in Athens on Tuesday.
"We are very disappointed. It's a tough season. Sometimes we play good but not always. And we are not lucky. That's no excuse though. We need to turn it around.
"We are able to play in a high tempo with massive power but in Greece it was all too slow. Olympiakos didn't create a lot either. The first goal was lucky, the second goal was a great one for the rest of the game they didn't have any good chances."
Only by winning by a three goal margin at Old Trafford will United safely secure passage to the quarter finals of the Champions League without they need for extra time, something they have done on just four occasions this season. Van Persie insists progression is still firmly within their grasp, but admits it will be difficult.
"It is possible to beat them at home with 2-0 or 3-0 but it won't be easy."