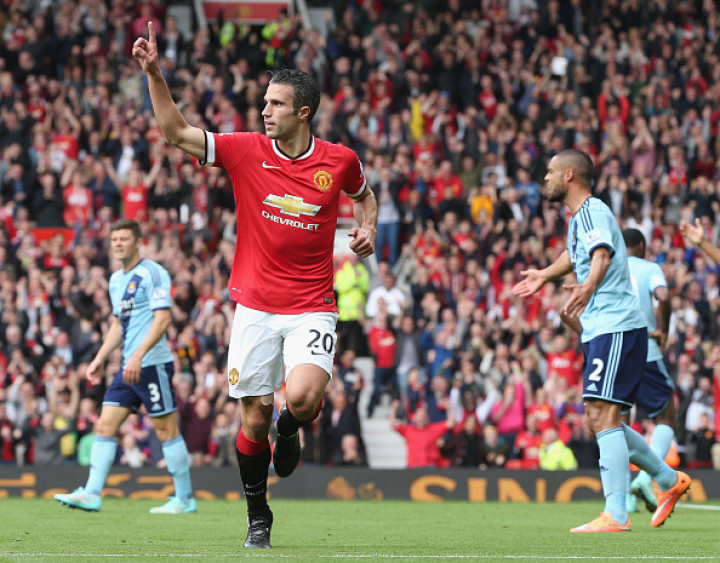 Robin van Persie says "everything is in place" for Manchester United to finish this season in the top four.
The 20-time English champions had a poor run last season under David Moyes as they finished seventh in the league table and missed out on the European competition.
The Red Devils sacked the former Everton manager just 10 months into his six-year contract and replaced him with Louis van Gaal.
The Dutchman has added several high-profile players to United's squad in the summer after signing Ander Herrera, Angel Di Maria, Daley Blind and Radamel Falcao, with the latter arriving from AS Monaco on a season-long loan deal.
Van Persie remains confident that United's strike force can fire United into next season's Champions League.
"Everything is in place to be up there competing with the very best teams. I think we can do it and we will. I think we can do that [finish in top four]," Van Persie explained.
"That's our aim this year, to be in the top four. If you look at our players, fans, squad and stadium, it's normal to be in the top-four."
"This year we have a great manager, great staff and great fans, so when you look at everything together it makes it hard not to be in the Champions League."
The former Arsenal striker has already played under Van Gaal with the Dutch national team. The striker is aware of the 63-year-old's management techniques and he claims his United teammates will learn the Dutchman's philosophy to help the Old Trafford club return to Europe.
"I had a bit of insight into how he works. Over the last two years I was with him for three days or nine days at a time, but it gave me a head start. His way of working is very good, very direct, very clear for everyone," the Dutch international added.
"There's a lot of communication and he's doing great. He's trying to get his philosophy in to a lot of new players."
"Only me and Daley Blind knew how he works before so that takes some time, but I'm convinced that we will do what he wants us to do and go where he wants us to go," Van Persie stressed.