Ruud Gullit Slams LVG and Manchester United for Not Signing Quality Centre-Backs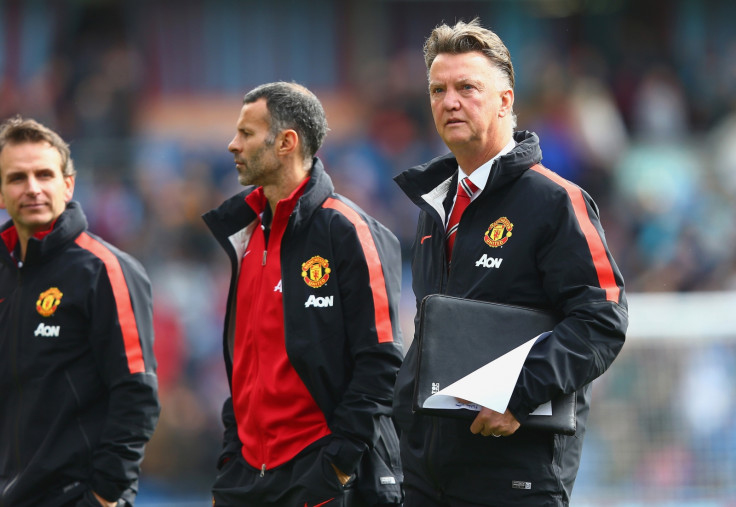 Former Chelsea manager Ruud Gullit has slammed Manchester United's transfer policy and criticised Louis van Gaal for not signing quality defenders earlier in the summer.
The 20-time English champions allowed their central defending duo Nemanja Vidic and Rio Ferdinand to leave Old Trafford on a free transfer after the end of the last season.
The Red Devils signed Marcos Rojo and the Argentine was the only centre-back added to the squad in the summer transfer window.
United also signed Angel Di Maria, Ander Herrera and Radamel Falcao on-loan from AS Monaco to bolster their attacking division. However, Gullit believes United's priority should have been strengthening the heart of back four.
Gullit believes Van Gaal has underestimated the Premier League and hinted that United could struggle under the former Netherlands boss.
"How on earth is it possible that such an experienced and successful manager thought he could start the season at Man United without buying a couple of really strong central defenders?" Gullit explained.
"I am still amazed by his buying and his transfers. If you only strengthen the midfield and the attack, than you are underestimating the level and the power of the Premier League."
"If you want to survive in the top flight of English football, you start with the foundation and you build the roof of your house last. Van Gaal has done it the other way round," he added.
Van Gaal is facing a defensive crisis at Old Trafford as centre-backs Phil Jones, Jonny Evans and Chris Smalling are on the treatment table. In addition, Tyler Blackett has been suspended after receiving a straight red against United's 5-3 defeat to Leicester City.
Blackett will miss the Old Trafford club's league clash against Everton and West Bromwich Albion. In the latest fixture, Van Gaal gave 19-year-old academy player Paddy McNair his debut against West Ham United as United registered their second win of the season.
Gullit says Van Gaal will need time at least till the end of the calendar year to help United come on top.
"Now matters are even worse because of all the injuries in his defence. He is having to fill one gap after another," the former Newcastle United manager said.
"And if you have so many injuries and you have not bought the defenders, then you are doing something wrong at your club."
"Van Gaal is learning lessons right now. He sees that his defenders are having to deal with the strongest strikers in the world. They bash into his young defenders. In England there are different laws in football."
"I do want him to be successful at Man United, but by the time he has repaired his team at the back, it will another three months down the road," Gullit concluded.
© Copyright IBTimes 2023. All rights reserved.