Arsenal captain Robin van Persie should join Manchester United over Manchester City this summer, according to former defender Gary Pallister.
The Dutch striker has been linked with a move to City, United and Juventus since stating his intension not to extend his contract with The Gunners.
And Pallister says Van Persie would be better off moving to Old Trafford this summer, rather than to rivals City.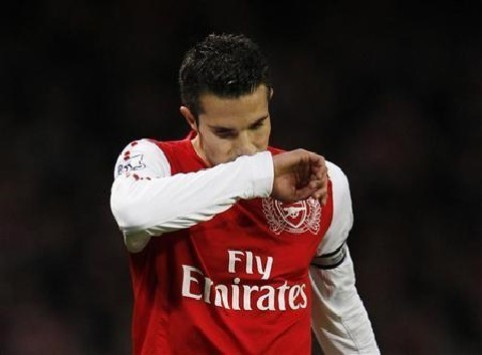 "Strikers get frustrated at City and I don't think Van Persie would be rotated as much at United," said Pallister.
"Van Persie has proven he is top quality and I don't think he would have any problem establishing a lethal partnership with Wayne Rooney.
"So if it's for footballing reasons, then I think Manchester United would be the ideal place for him."
The 28 year old finished as Arsenal's top scorer last season, having netted 30 goals as Arsene Wenger's side qualified for the Champions League.
Despite signing both Olivier Giroud and Lukas Podolski in the transfer window, Van Persie is unimpressed with Arsenal's ambition and revealed following the European Championship he would not extend his contract.
Former City defender Danny Mills believes the plethora of strikers at the Etihad Stadium, which include Carlos Tevez, Sergio Aguero, Edin Dzeko and Mario Balotelli, will affect Van Persie's decision.
"Manchester United are still, in terms of club, bigger on a worldwide basis," Mills said. "Manchester City are still up and coming.
"In terms of challenging for the Champions League, if that's what Van Persie really wants, I think Manchester United would be the better option for him.
"Sir Alex Ferguson has already brought in Shinji Kagawa and Nick Powell so they have strengthened in midfield and I think Ferguson has said he wants to bring in more players," he added.
"City were definitely better with the strength of their squad last year and it had such depth in it as well, that it gave them an advantage. That is something Ferguson has been and will be addressing."
Van Persie is yet to decide whether he will see out the final year of his contract at the Emirates Stadium or leave this summer but has not gone on the club's pre-season tour to work on his fitness following Euro 2012.