Arsenal chairman Peter Hill-Wood says the club can't offer captain Robin van Persie a huge new deal to keep him at the Emirates Stadium.
The Dutchman has stalled over a new deal with The Gunners, and will resume talks over an extension after Euro 2012.
In similar fashion to the nature of Samir Nasri and Gael Clichy's departure last summer, Arsenal risk losing Van Persie in the final year of his contract, but a bumper deal won't be forthcoming according to Hill-Wood.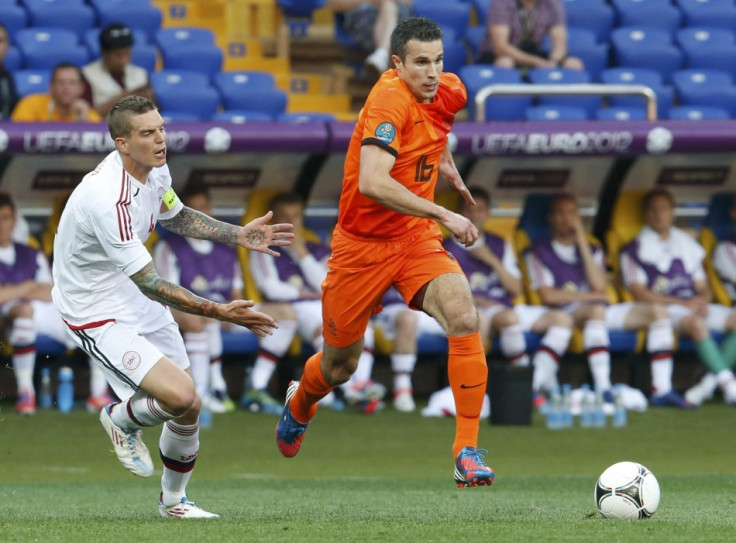 "He is vital to us and has been an extremely good captain," Hill-Wood told The Sun.
"But if somebody comes along and offers Robin £250,000 a week then I am afraid we cannot compete with that.
"With players, you never know what they are going to do.
"Some players say they want silverware but when they have the chance to earn ­extraordinary money that has been pumped into the game, then you just have to hope they will stay ­because they are happy and loyal where they are."
"There are players like Ryan Giggs and Paul Scholes at Manchester United who have been loyal to one club but players like that are few and far between," he added.
"Hopefully we can reach ­agreement with Robin and ideally he will extend his contract.
"We have already brought in one new player in Lukas ­Podolski and I believe we will bring in more. I am confident we will, in fact.
"I just hope that Robin will be with us next season because I genuinely feel we can make a real challenge for the ­Premier League title.
"We had an atrocious start to last season but we recovered to finish third which was a marvellous achievement when you look at the problems that we had with ­injuries."
Van Persie netted 30 Premier League goals last season and was voted the Professional Footballers' Association Players' Player of the Year and Football Writers' Association Player of the Year.
He helped Arsenal qualify for the Champions League ahead of Tottenham Hotspur and often proved to be the difference for Arsene Wenger's side at crucial points in the season.
Lukas Podolski has already joined the club ahead of the new season, however Arsenal fans will hope the German international can pair up with Van Persie, rather than be a replacement for the hitman.