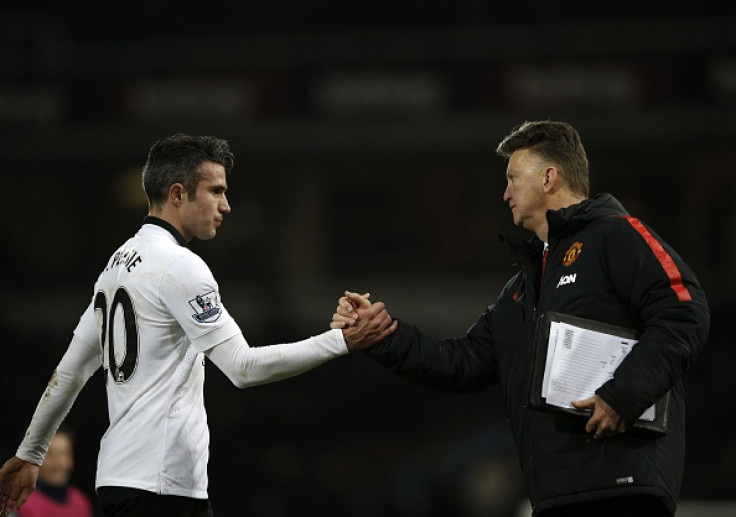 Louis van Gaal has revealed the exact moment when he told Robin van Persie that he is not in his plans for the upcoming season. The striker has since left the club and joined Turkish side Fenerbahce.
The Red Devils boss admitted that he had a chat with the Dutch striker during the club's end-of-season golf day during which they discussed his future prospects with the club.
Van Persie had made it clear that he is looking for regular first-team football with his main focus on the Euro 2016 championship in France next year, and it looked likely that he was not going to get the same at Old Trafford after a difficult 2014/15 campaign saw him lose his place in the side.
Van Gaal insists that every decision regarding a player is a difficult one for the manager, but revealed that he and the former Arsenal striker parted on good terms. However, Van Persie ignored the manager in his thank you speech, when he thanked all the Red Devils' players and the executive vice-chairman Ed Woodward for making the move to Turkey possible.
"I told him in a conversation with him and we have to keep it like that. He knew that from the day we played golf, we spoke about the prospects of him at United," Van Gaal told reporters during a press conference ahead of United's pre-season tour game against Club Americas in the International Champions' Cup, according to the Daily Mail.
"Every decision is difficult to sign and let them go. I think Robin will like it, to be in that warm club. I wish him all the best and I have also texted that to him," the Dutchman added.
Van Gaal believes that Van Persie has made a wise decision in choosing Fenerbahce as his next destination, after referring to it as a very 'warm' club.
"I think he did a very good choice. When I was (Holland) coach, I watched Fenerbahce because of (Dirk) Kuyt and I was always received in a very warm way," Van Gaal concluded.