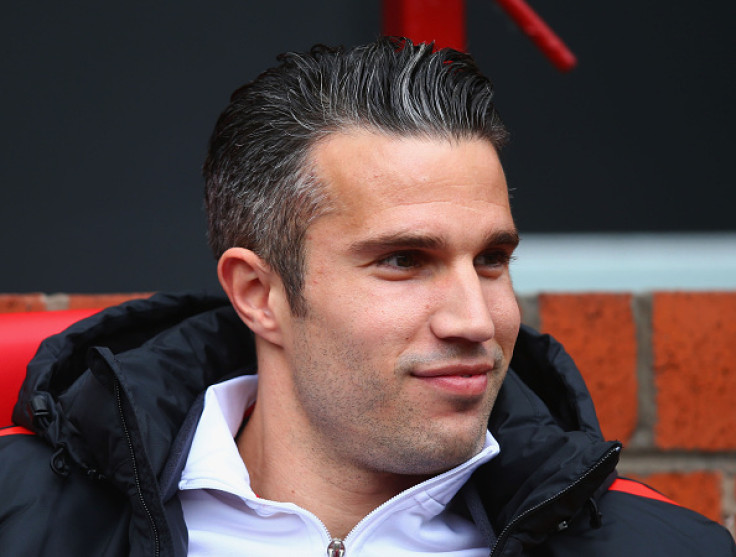 Manchester United and Fenerbahce are reportedly yet to agree a fee for the transfer of Robin van Persie, despite the striker being unveiled by the Turkish club on Tuesday, 14 July, according to a report in The Independent.
The Dutch forward had a difficult 2014/15 campaign with the Red Devils struggling for form and fitness during the course of the season. He only managed 10 league goals, a far cry from the 31 goals he scored in his debut campaign to lead United to their 20th Premier League title.
Van Persie made it clear that he wanted to play regular first-team football, and it looked unlikely that Louis van Gaal was ready to offer him that. This prompted the forward to look for a move elsewhere despite stating his desire to remain with the club and fulfill the final-year of his current contract.
The Turkish club unveiled the forward before nearly 15,000 fans at the Sukru Saracoglu Stadium in Istanbul and the former Arsenal skipper vowed that he will do his utmost to help the club win as many trophies in the coming seasons.
"I'm humbled to see that so many great fans came today to greet me and to welcome me to your family," Van Persie told the gathered fans, according to the Guardian.
"I promise you one thing; I will do everything in my power to help Fenerbahce win as many trophies to make you guys happy because if I see today, I can only imagine how it would be if you win the league what kind of party that would be."
The report claimed that Fenerbahce and United are still to agree a fee, but a fee of around £5m ($7.8m) has been mooted for the Netherlands international.