Men and women from Germany and America are more open to the prospect of using sex robots than people from the United Kingdom, a new survey has suggested.
AI-enhanced sex bots were the focus of a wide-ranging study on technology and AI published by Germany-headquartered digital insights company Syzygy, which commissioned insights from 6,000 adults aged 18-65 in the three countries, with 2,000 people from each.
It found over 51% of German men would be open to a sexual encounter with an "enhanced, hyper-realistic" doll, compared to 49% in the US and 40% in the UK.
The results also suggested that more than 21% of German women were open to the idea of a "private free trial" with a sex robot. That was compared to 20% living in America and 19% based in the UK.
On average, combining both men and women, the study found that, on average, 37% of German adults were receptive to the idea, followed by 35% in the US and 29% in the UK.
"A series of surveys has shown that Germans are relatively open to sex technology and sex toys — we could see sex robots as the next development in this market," psychologist Paul Marsden, a leading author of the 'Sex, Lies and AI' study, told The Times (17 October).
An interest in robotic lovers has spiked alongside the continuing rise of artificial intelligence (AI) capabilities, which can make the machines appear more human.
In recent months, debate has raged about the ethical and moral concerns surrounding their use.
Last year, futurist Ian Pearson claimed that by the year 2050 both men and women will favour robot love-making over the more traditional human-on-human sex.
And predictive trends now appear to show the once-taboo subject is indeed going mainstream.
In early October this year, a YouGov poll found that one in four US men would now consider having sex with a robotic partner. As previously reported, it also concluded that approximately 33% of respondents would not consider intercourse with a sexbot to be a form of cheating.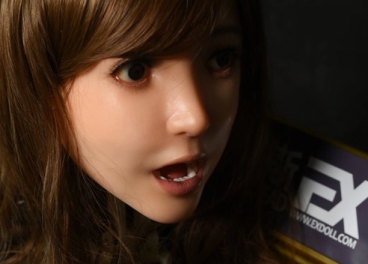 Marsden told CityAm after the release of his study that there were a number of reasons for the discrepancies between the current attitudes of men and women.
"I don't think it's about sexuality," he said. "It's about image; it's what men want to communicate rather than what women want to communicate. You see this in lots of social psychology studies looking at relationships.
"The amount of women [that] men say they've slept with is completely different to the amount of men [that] women say. But it actually can't work like that – it's actually got to be the same. It's more about the image you want to put out."
Yet ultimately, the statistics of the men and women in the study were perhaps most notable because they appeared to transcend the boundaries of their respective countries – with roughly half of all men open to the idea of robot love compared to roughly one fifth of women.
In any case, it seems the technology is here to stay. Despite fears that sexual robots could be used to enable paedophilia, others argue that they could be developed to improve both life expectancy and mental health of users.