Robots outperform teachers in Chinese trial - and now they're heading for Europe
KEY POINTS
Yixue Education develops AI software for educational purposes.
Its technology recently outperformed Chinese maths teachers in at trial.
The company has plane to expand into Europe and the US.
Robots have outperformed human teachers during a trial at a school in China, and now the company behind them says it has ambitions to expand into Europe.
Seventy-eight students from Henan took part in an October trial, which pitted real teachers boasting an average of 17 years experience against software developed by Yixue Education.
After four days of training, students using the AI software saw their maths scores improve by 36.13 points compared with just 26.18 points for students tutored by the human teachers, South China Morning Post reports.
"Traditional teaching in the classroom is very low in efficiency as the weaknesses of each student varies," said Li Haoyang, co-founder of Yixue.
"Many students waste time learning knowledge that they have mastered repeatedly, as the teachers want to take care of those who have yet to know it well. But even then, slower learners could still be left behind as teachers might not be able to spend enough time to help them," he added.
Yixue teaches students via a device similar to an iPad, which identifies individual weaknesses and strengths so it can provide them with bespoke lessons adjusted to their needs.
It already has more than 100,000 paid users in China, with around 10,000 of them spending more than 10,000 yuan (£1,100) each on the platform, Li claimed.
Some students even spend as much as 50,000 yuan as they take a selection of different courses. Yixue now plans to open 2,000 classroom spaces to serve parental demand for the social, safety and child-minding benefits of a physical classroom.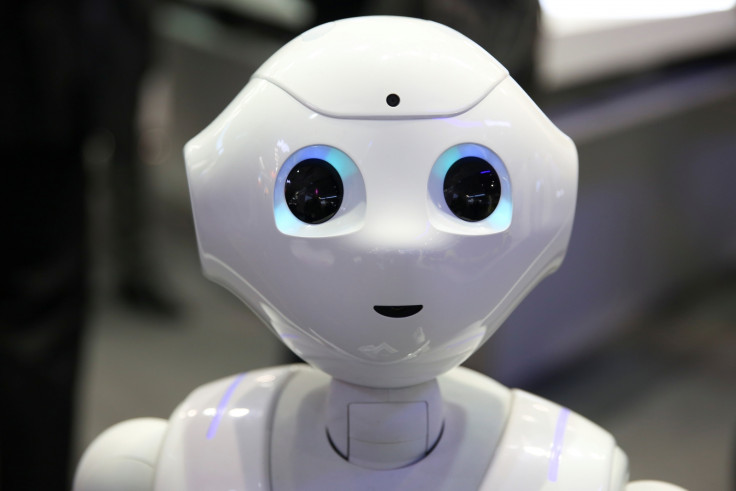 Yixue is one of many Chinese start-ups competing for the growing AI education market, which some experts believe could replace traditional teaching methods.
The firm is in talks with a Hong Kong robotics developer in the hope it can combine the software with a humanoid robot that interacts with students in a classroom setting.
In fact, Yixue already has its sights sent on expansion into Europe and the US. Its software is adaptable to any language.
In China, though, where educational pressures on young people are among the highest in the world. Li believes his product can make a real difference to the well-being of students.
By tailoring individual lesson plans to each student, he hopes to alleviate the immense stresses on kids in large classrooms.
"The children really have it very tough," he said. "By building this system, I hope to be able to free them."