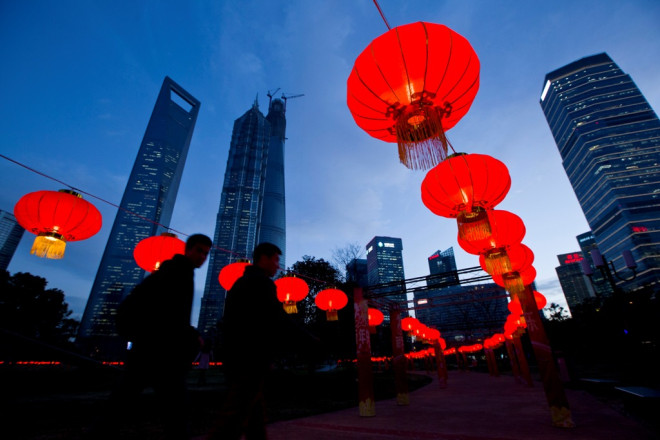 A strong services sector will not prevent China's economy from slowing by the middle of the year, analysts said a day after Beijing rolled out modest stimulus measures designed to support growth and the reforms drive.
Results from a pair of surveys revealed on 3 April that China's services sector logged modest growth in March.
However, the latest reading, which follows a raft of disappointing data this year, added to evidence that the world's second-largest economy has lost more momentum than expected in 2014.
PMI Readings
The government's services Purchasing Managers' Index (PMI) reading dipped to 54.5 in March from February's 55.0, but was well above the 50 threshold that divides expansion and contraction.
The Markit/HSBC Services PMI rose to 51.9 in March from 51.0 in the preceding month.
"We think [services] will continue to play a bigger role in driving China's economic growth this year as the government is trying to rebalance the economy while letting the service industry to generate more employment," Zhang Yiping, an economist at China Merchants Securities, told Reuters.
"We expect manufacturing will catch up later as the sector's peak season is coming and the government has started to shore up the economy," said Shen Lan, an economist at Standard Chartered in Beijing.
"We expect the economy will stabilise in the second quarter of this year and pick up in the second half," Shen added.
HSBC economists said in a report: "The scale of the stimulus is modest, likely aimed at smoothing GDP growth at around the 7.5% target, rather than another round of massive stimulus. This should buy time to implement reform measures, which could involve some short-term pain."
Societe Generale Cross Asset Research: "China's government announced a package of policies to stabilise growth. The package is in line with our expectations: extension of tax-exemption for small and micro-sized companies, more financing channels for affordable housing and railway investment (but no mention of any upward revision to the investment plan).
"This is a limited addition to what was already revealed around the National People's Congress meeting in March. Some easing on the housing market may be put forward by various local governments in the next few weeks."
"However, the impact of any easing will be mostly subject to credit policy, which was missing in the announcement last night. We maintain our view that economic growth will slide below the government target, but a hard landing should be avoided," SocGen added.
On 2 April, Beijing said it would expedite construction of rail projects and cut taxes for small companies, the first real action this year to boost activity.
Factory Output
On 1 April, two separate surveys on China's manufacturing activity threw up opposing results.
While the government's survey said factory activity inched up in March, HSBC's survey said conditions in China's manufacturing sector deteriorated for the third consecutive month in March.
Services made up 46.1% of China's gross domestic product in 2013, having overtaken manufacturing as the nation's biggest employer in 2011.