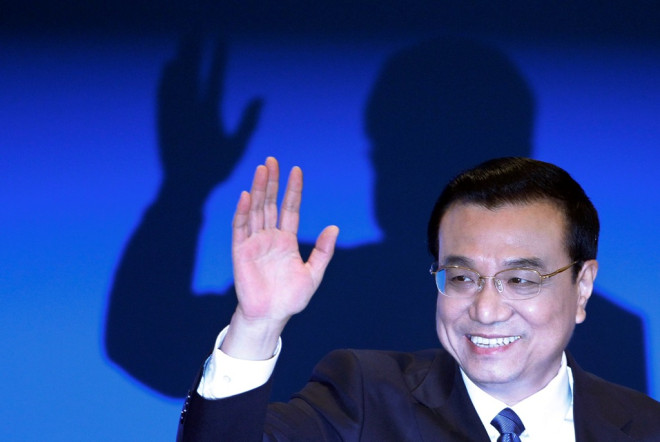 Chinese Premier Li Keqiang has sought to comfort jittery global investors, worried about a slowdown in the world's second-largest economy, saying Beijing had the necessary policies in place and would push ahead with infrastructure investment.
Speaking in China's northeast this week, Li said his regime had policies well prepared and would roll out targeted measures, one step at a time, to aid the economy, according to media reports.
Among those measures are expediting construction of basic infrastructure, including railways, highways and water conservation projects in the central and western provinces, alongside boosting trade and cutting companies' financing costs.
Anxiety Prevails
Adding to market jitters are signs of financial strain – two small Chinese rural banks suffered bank-runs earlier in the week; a small property developer has gone bankrupt and the country reported its first ever onshore bond default earlier in the month.
However, Li said the Chinese economy was strong enough to repulse potential risks.
Market reaction to Li's comments was subdued.
"We have gathered experience from successfully battling the economic downturn last year and we have policies in store to counter economic volatility for this year," Li said.
"We will launch relevant and forceful measures according to what we have planned in our government work report," he said, referring to his report to China's annual parliament session earlier in the month.
"The overall performance in the economy so far this year is relatively stable and we saw some positive changes, but we cannot neglect the increasing downward pressure and difficulties," he said.
"We must also note that China's economy has quite strong tenacity and large wiggle room."
"The market reaction really hasn't been that great as these comments have been said many times before," said Du Changchun, an analyst at Northeast Securities in Shanghai.
"No matter whether you look at industry performance or economic data, things aren't looking too optimistic. So even if he (Li) says this, unless we see some positive policies the market will not go up too much," Changchun told Reuters.
Barclays Capital said in a note to clients: "The long-term macro challenges in China associated with the required rebalancing and in strengthening the domestic financial system are significant.
"However, Beijing still has the tools to trigger a cyclical rebound, as public sector debt levels do not seem a constraint on fiscal loosening and the authorities still have considerable moral suasion over economic agents."
"As a result, we expect more measures to boost growth in the weeks ahead, which should further allay investor concerns. This, in turn, should provide some relief for broader EM sentiment," the British firm added.
Weak Data
China's manufacturing sector continued contracting in March, data showed on 24 March.
Earlier, Beijing reported weaker-than-expected industrial output numbers for January and February and an unexpected fall in exports.
China has set a GDP growth target of around 7.5% for 2014, which some economists said could be too grand following a likely weak first quarter.