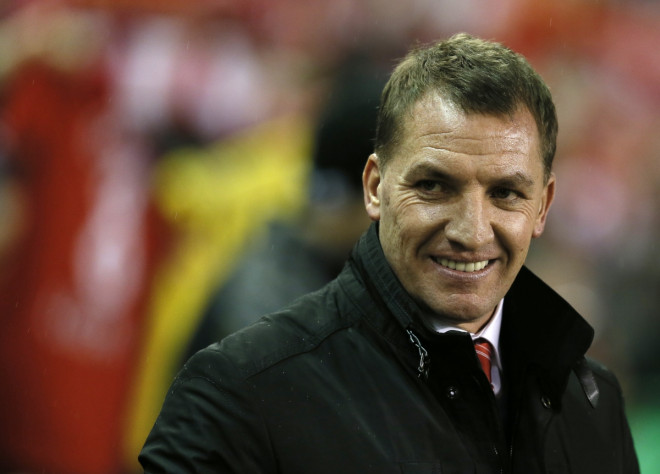 Liverpool manager Brendan Rodgers believes the weight of expectations to win the Premier League title are on Chelsea and Manchester City.
The Merseyside club remain in contention to win the league title and are currently second in the league table with 68 points, just one point behind leaders Chelsea after 31 matches. However, City are hot on their tails in third place, with 66 points and two games in hand on the teams above them.
The former Swansea boss insists that the availability of finances, quality of players and depth of the squad at the disposal of Jose Mourinho and Manuel Pellegrini gives their team the edge over the Reds in the title race.
Rodgers states that Liverpool must instil calmness despite the growing pressure towards the business end of the campaign.
"Looking at Manchester City and the squad that they have and the money they are spending, there is expectancy there. Chelsea, probably likewise because they have been dominant over a number of years," Rodgers told Liverpool's official website.
"For us, there's probably not the expectancy, certainly this year. People probably looked at us and thought we would tail off. I think it's just reinforcing about the calmness. We've had a wonderful season up until now, but there's still a way to go.
"The message to the supporters is just to keep believing in what we're doing, which they have done. They've seen the methods develop over the last 18 months, and our idea is to stay calm under pressure," he added.
Liverpool are yet to suffer a defeat in the league in this calendar year and registered their seventh straight victory after defeating Sunderland, 2-1 at Anfield.
The Reds now play Tottenham Hotspur in their next home fixture on Sunday and Rodgers stresses that the players must perform consistently if they desire to grab the coveted first place.
"We keep looking in front, that's always been the mantra for us. There aren't too many ahead of us now. We've just got to keep working well and stay calm. We're one point behind Chelsea now, having played the same games; we've still got to play them here," Rodgers explained.
"More importantly, we just now recover and look to our next game. We just keep chalking up the wins - seven wins in a row, which is incredible at this level with teams so competitive. We'll aim to keep that going at the weekend," the Liverpool manager concluded.