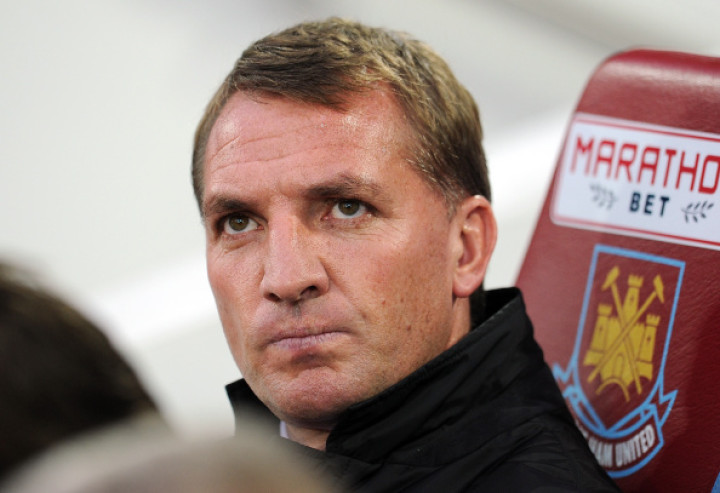 Brendan Rodgers says Liverpool lacked intensity during their 3-1 defeat to West Ham United at Upton Park.
The Reds were 2-0 down in seven minutes and were given a hope when Raheem Sterling reduced the deficit in the first half. However, substitute Morgan Amalfitano's late strike was sufficient for the Hammers to seal their first home win of the season.
The Northern Irishman remains confident the Merseyside club will bounce back over the course of the season.
"The intensity of our group wasn't up to the level we expect, but I'm very fortunate to have a very honest group of players who know that and over the course of the season we'll get better and better," Rodgers explained.
"They had a better intensity than us. We had too many long passes. Normally our passing is shorter, crisper, faster, but today we didn't show enough composure on the ball."
"When it went to 2-1 we had enough time and regained a bit of composure. I felt I had to change the system to give us a new dimension in the game."
"We need to re-focus now and get back to winning again. We need to go away and reflect honestly. We're back on the training ground tomorrow and we know we'll have to be better than that," he added.
Liverpool have already lost three out of the first five league matches. Rodgers believes he has a lot of work to be done before getting Liverpool on top.
"We have to deal with that. We were brilliant last season. At this point last season we weren't playing to the level we finished last three or four months," the Liverpool manager said.
"I remember everyone asking 'Will we get enough goals?' and we finished with 101 goals. I look at us and think we've got a bit of work to do."
"Lots of elements of our game have been very good over the last couple of seasons but for some reason it just isn't happening for us at the moment. We've got a lot of work to do and today was very disappointing in terms of performance."
"We've set a new expectancy at the club that we have to deal with now. Liverpool is always a club that people want to beat but it becomes even more that way when you get into the Champions League," Rodgers concluded.