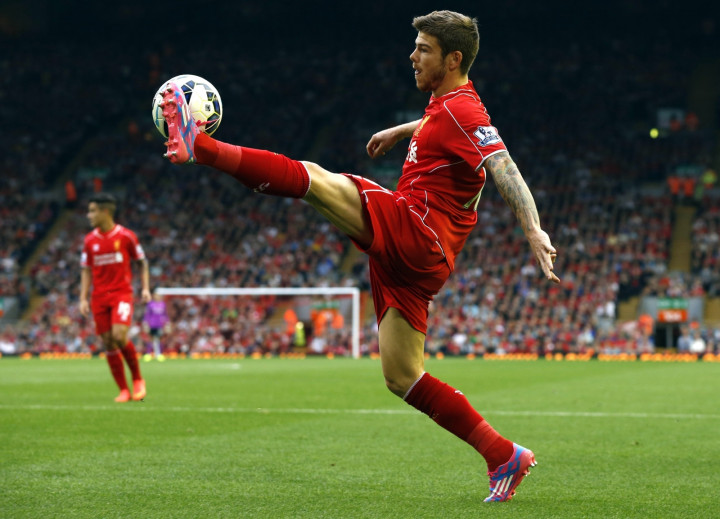 New Liverpool signing Alberto Moreno has claimed he is still impressed by his £12m summer move to Anfield.
Even though the Merseyside club started the negotiations for the 22-year old left-back earlier in the summer, they didn't complete the signing until August as his former club Sevilla delayed the negotiations by demanding around £16m for his services.
But having being earmarked by Brendan Rodgers as the top priority to bolster the left-back, Liverpool finally agreed to pay around £12m to put an end to one of the longest running transfer sagas of the summer.
When questioned during an interview with TalkSport about the amount of money Liverpool paid for his services, he said: "The truth is that I haven't assimilated yet [that they paid such an amount for his services]. It is a vast amount of money.
"Two years ago I was playing at Sevilla B, in the Spanish third division, and there nobody talked about such amounts money. But I wonder if they [Liverpool] have paid this they have their reasons. I don't want to think about that because I have to focus on football."
Moreno has already managed to prove his worth with some impressive performances, scoring a fantastic solo goal during the 3-0 victory over Tottenham.
"There are great full-backs in the squad but I came with the idea of securing a [starting] place. And I think I am getting it, I have earned Rodgers' trust. We must fight for a spot in his line-up and I want mine.
"I have experienced a radical change in just some months [from Sevilla second team to Liverpool]. I must assimilate and I must continue to grow in this great club. I have the luck to play in a great team."
Meanwhile, when questioned what Liverpool promised him in terms of target to convince him to leave his childhood team for Anfield, he said:
"They did not say much but the team has been a long time without winning the Champions League and fighting for the title will be nice. Also we have to fight for the Premier League, I think we can win it even though we have started a bit hesitant. We have to think match by match."