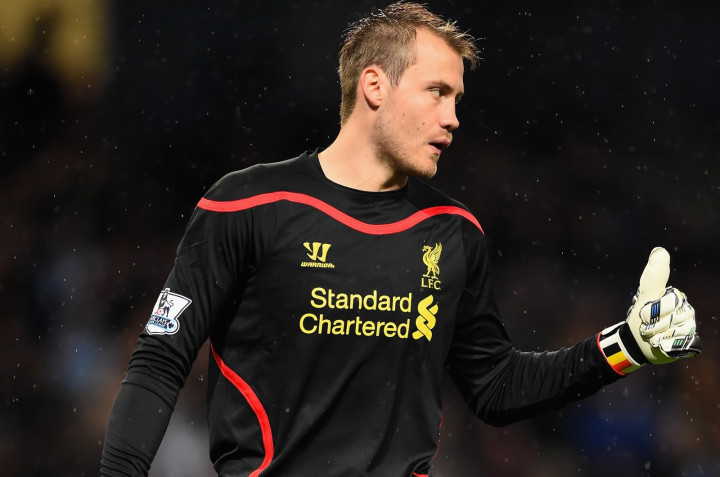 Liverpool manager Brenden Rodgers has denied he wants more from goalkeeper Simon Mignolet however has demanded the Belgian stopper improve his communication with the club's defence.
Mignolet's career at Anfield has been up and down sine joining from Sunderland in the summer of 2013, occasionally suffering from a lack of concentration while his footwork has also been scrutinised.
The Belgium international was also caught for Ludogorets Razgrad's equaliser in Liverpool's Champions League opener in mid-week and as the pressure continues to swell on Mignolet, Rodgers says he must link up better with his back four.
"He's our number one keeper, he's got plenty of experience," said Rodgers. "He just needs to continue working on that relationship with the back four and deal with that.
"I think the key thing, and the message to all the players in that situation, is to make sure you are on the front foot. Be aggressive, don't wait for it [the ball in the area]. He's a bit of a laid-back type of person in his personality, but I think he's aggressive [as a goalkeeper].
"I wouldn't tell you if I was [looking for more from him]."
One player who is matching Rodgers' expectations is Jordan Henderson, who was handed the Liverpool vice-captaincy earlier in the week.
While Mignolet is being urged to improve his tactical awareness, Henderson believes his now crucial role in the Liverpool first team is linked to a better understanding of the critical aspects of the game.
"That was a big thing when [Rodgers] came in," the England international admitted. "He said I needed to improve my tactical awareness, how it needed to be better in games.
"I think it has improved, but I try and improve every single day in training. I watch every game back to see what I can do better and the manager helps me with it.
"In big games, tactics come in to it a lot, with different formations, different tactics, and different counter-attacks. I have learnt a lot and I am continuing to do so."