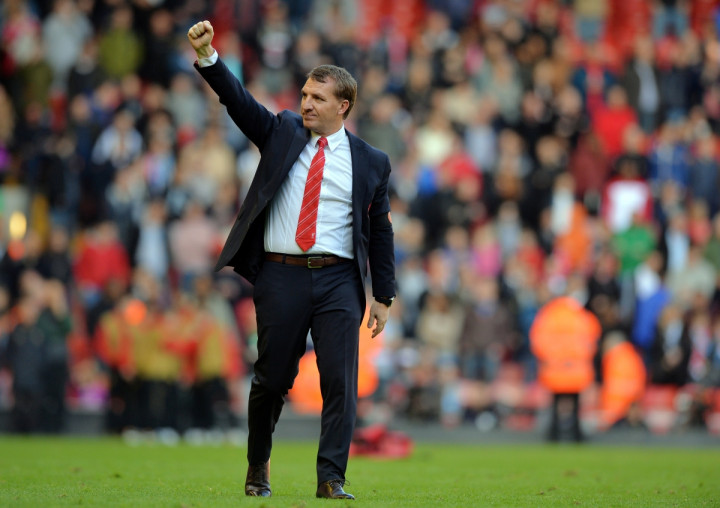 Brendan Rodgers has heaped praise on promising duo Kristoffer Peterson and Jordon Ibe - while revealing the club are still "working very hard behind the scenes" to get more quality players into Anfield.
Peterson scored his first senior goal for Liverpool after an assist from Ibe during their 2-1 defeat against Brondby in their opening pre-season game.
"It's going to be interesting for me to look at his development over pre-season. You saw tonight that he's a really exciting young player. He's still only 18 years of age.
"He had a wonderful piece of skill and run for the goal, a good assist. That's something that we're looking to improve in Jordon - to score more goals and assists. He's disappointed with his first touch when he was through on goal. He's an exciting talent who is very good in the one-v-one and works very hard at his game," Rodgers told Liverpool's official website.
"We give him time; I don't necessarily need young players to be ready at 17 or 18, but certainly by 20 or 21, we want them to be ready. He's a different type of player [to Raheem Sterling], but certainly both players like to beat people and commit defenders. They are very aggressive with the ball. It's just looking at the next stage of his development so hopefully he can consistently do that."
Meanwhile, the Reds' boss spoke about Liverpool's summer transfer plans, promising that following the additions of Ricky Lambert, Adam Lallana, Emre Can and Lazar Markovic they are still in the market looking for new top signings.
"We want to improve and continually improve. We're working very hard behind the scenes, as we always do, in terms of getting the best quality players into the club," he said.
"We'll go and do our best. Our best last year nearly won us the title. This year, we know it's going to be extremely competitive. Every team will strengthen and we'll be exactly the same. But the beauty for us is that we're a young group and we're bringing in young players that are hungry."